The Lonely Vacuum Of Space
"This sucks."
Stormtroopers: the Empire's finest.
Featured as a "colour of the week" shot at the Color My World Daily group.
Photo seen in Flickr Explore.
Setup
The setup for this photo was very simple.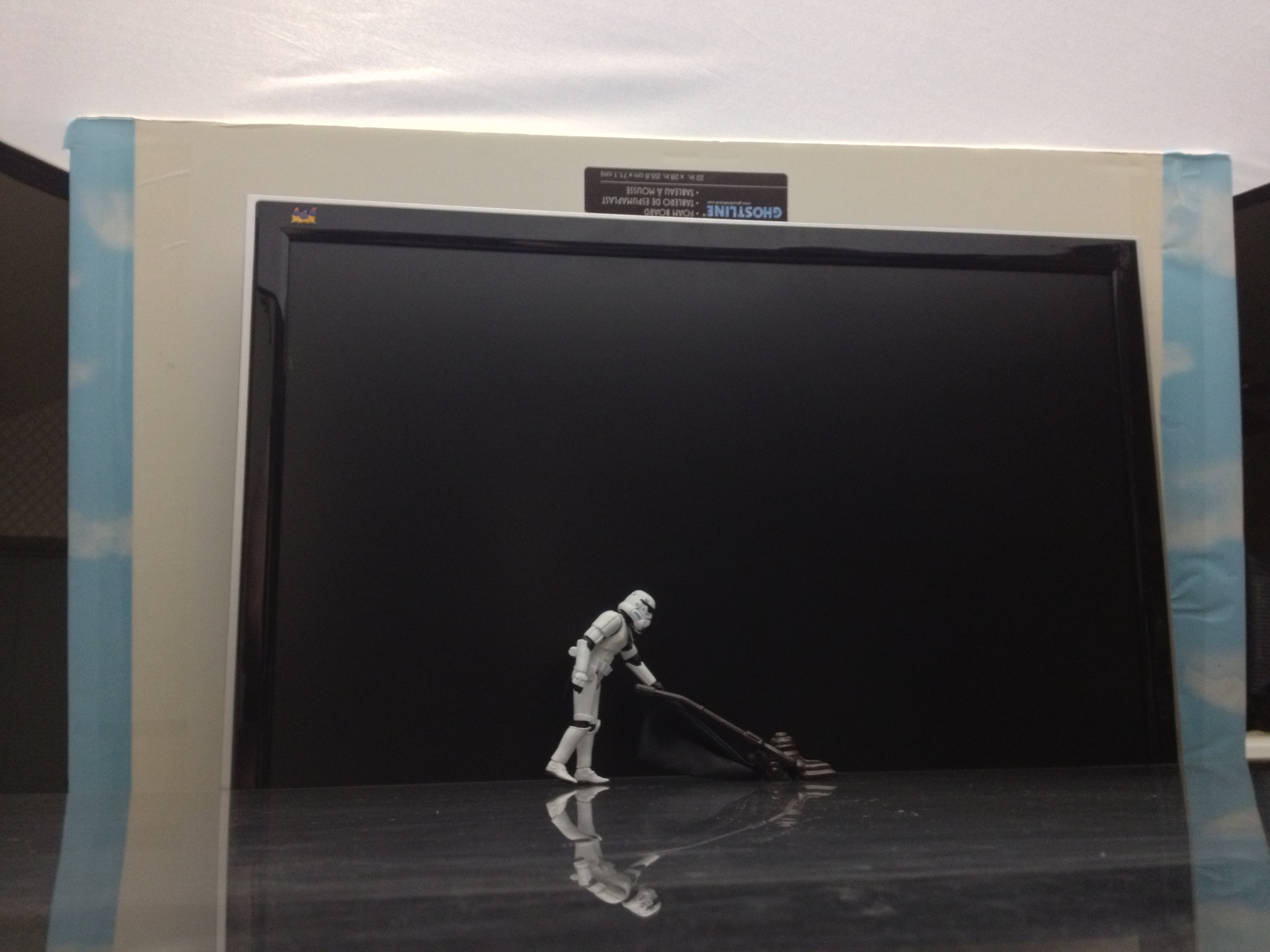 The backdrop is an old computer monitor. The "floor" is a rough sheet of clear acrylic laid across the old black shelf that I often use as a base for my tabletop photography. The stormtrooper is pushing a vintage-style vacuum cleaner designed for a dollhouse.
Above the scene is a circular diffuser. No special lighting was needed beyond the ambient light in the room.
Alternate
I originally wanted to show more reflection, but I ultimately decided that a larger empty space above him would help drive home the title of the photo.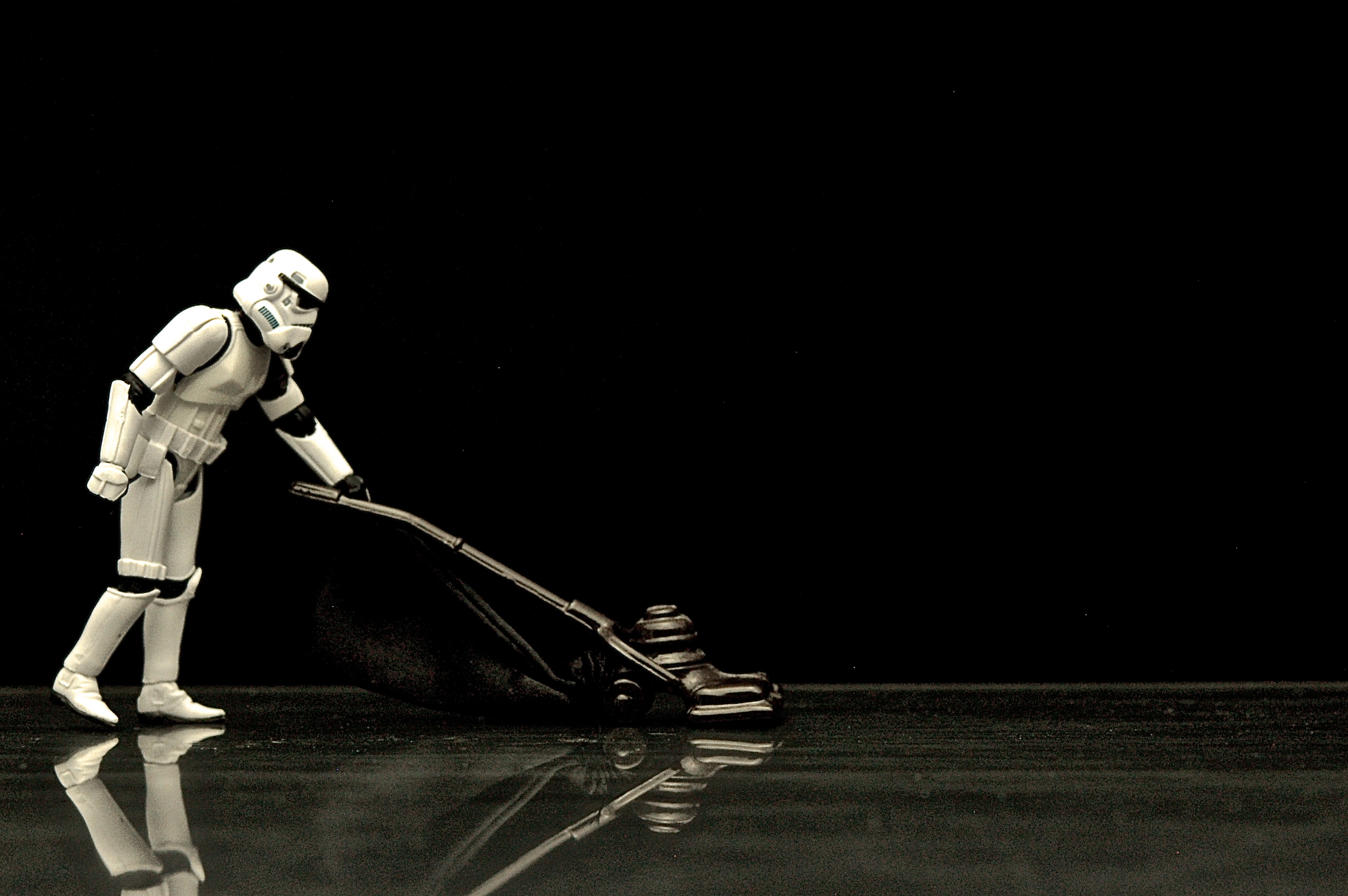 Elsewhere
This lonely stormtrooper has also been spotted here:
Have you seen this photo somewhere else? Or are you using it yourself? I would love to hear from you! It's always fun to learn where my photos turn up.
Flickr Facts
This photo was posted to Flickr on 04 June 2013. It was one of 500 images featured on Flickr Explore for that day. The last time I checked, it had 32,770 views on Flickr.
The media type of this image is "photo." The original file type was "jpg." The photo's dimensions are 1024 x 681, giving it landscape orientation.
Unless otherwise noted, the image was created by me, JD Hancock.
Contents
Selected imagery background information.
Stormtroopers
The stormtrooper is the elite soldier of the Imperial forces in the Star Wars universe. They typically wear white armor and helmets and are armed with blasters. Imperial stormtroopers were first depicted in the film Star Wars (1977). As shown in the Star Wars prequels Star Wars Episode II: Attack of the Clones (2002) and Star Wars Episode III: Revenge of the Sith (2005), the stormtroopers were preceeded by the clone troopers, an army of soldiers cloned from the bounty hunter Jango Fett and loyal to Emperor Palpatine. In many ways stormtroopers are an iconic symbol of the Galactic Empire.