Scouting Lines
Posted to Flickr on 06 March 2015. Part of the
Stormtroopers
series.
After an embarrassing defeat by the low-tech Ewoks, some scout troopers decided to go native.
Stormtroopers: the Empire's finest.
Origin
I like the idea of pairing up stormtroopers with other black-and-white things. This zebra seemed like a great mount for a scout trooper.
Setup
The zebra is standing on a clear sheet of acrylic resting on an elevated black shelf. The Ewoks are positioned in roughly the middle of the shelf. A green towel rests on the back of the shelf, suggesting a tree line. The backdrop is a sheet of cloud wrapping paper attached to foam board.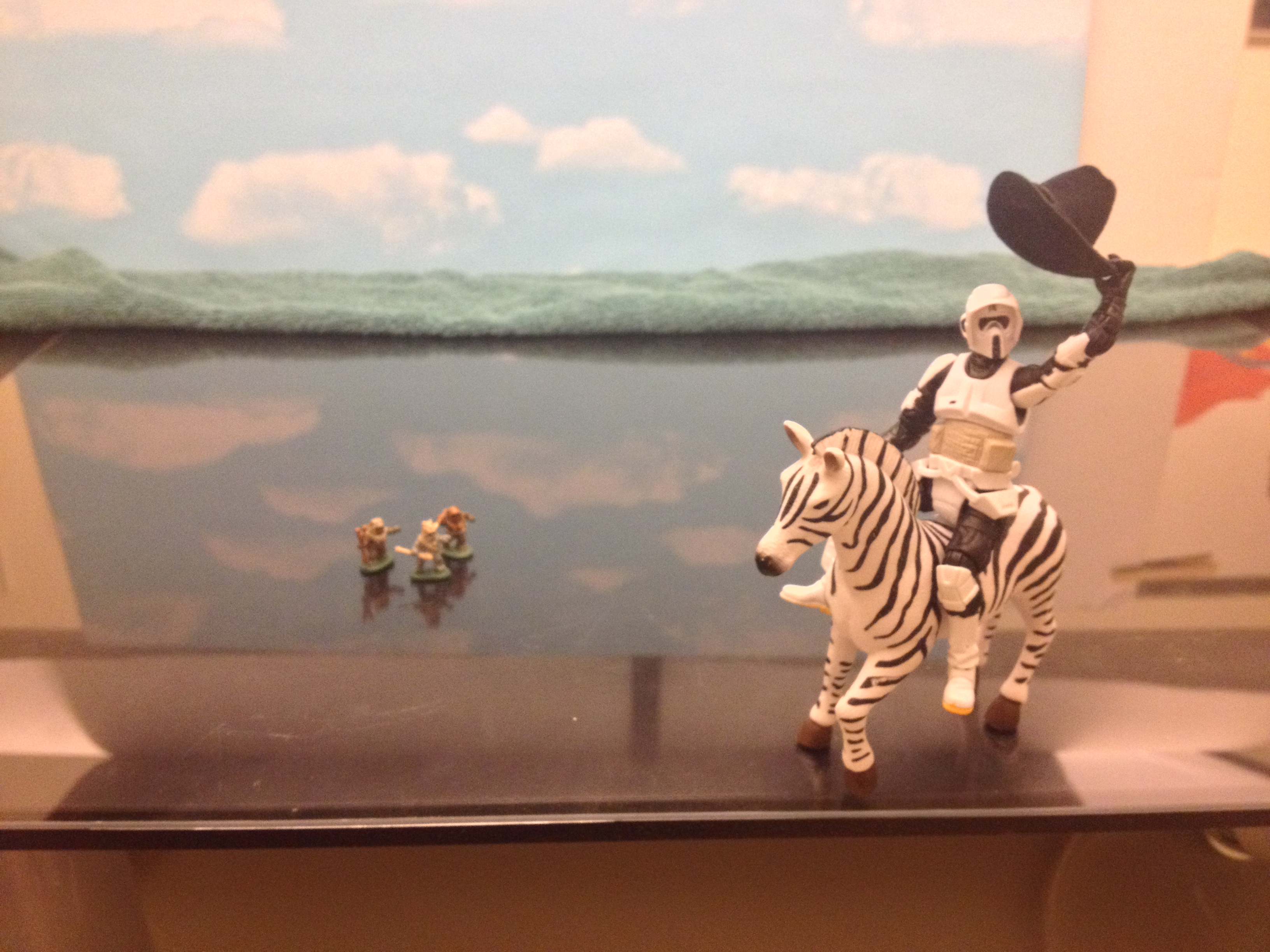 A large circular diffuser (not shown) is positioned over the scene, softening the ambient light in the room.
Alternate
I was initially not sure about introducing anything in the background, but the photo felt too empty without the tree line.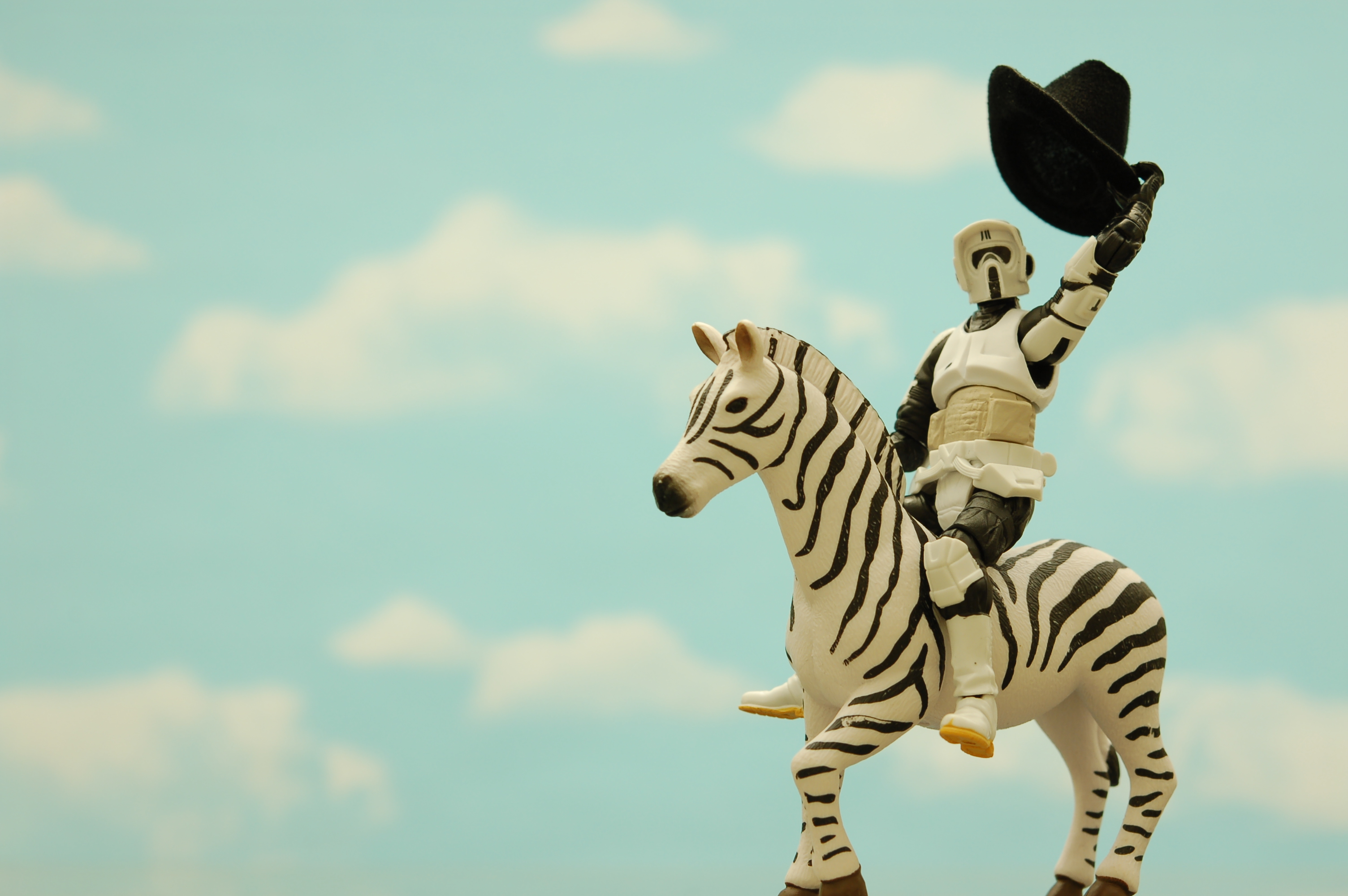 Flickr Facts
This photo was posted to Flickr on 06 March 2015. The last time I checked, it had 11,166 views on Flickr.
The media type of this image is "photo." The original file type was "jpg." The photo's dimensions are 1024 x 681, giving it landscape orientation.
Unless otherwise noted, the image was created by me, JD Hancock.
Contents
Selected imagery background information.
Stormtroopers
The stormtrooper is the elite soldier of the Imperial forces in the Star Wars universe. They typically wear white armor and helmets and are armed with blasters. Imperial stormtroopers were first depicted in the film Star Wars (1977). As shown in the Star Wars prequels Star Wars Episode II: Attack of the Clones (2002) and Star Wars Episode III: Revenge of the Sith (2005), the stormtroopers were preceeded by the clone troopers, an army of soldiers cloned from the bounty hunter Jango Fett and loyal to Emperor Palpatine. In many ways stormtroopers are an iconic symbol of the Galactic Empire.