Off-Off-Roading
Posted to Flickr on 26 July 2014. Part of the
Laugh!
series. Funny is fun.™ Included in my
Portfolio
.
Some people like to go off-roading. Emile likes to kick it up an notch.
Mega Bloks produced this UNSC Spartan Emile figure and his All-Terrain Mongoose from the Halo video game series.
This photo was inspired by the photography of Symon-006.
Photo seen in Flickr Explore.
Origin
Toy photographer Symon-006 was nice enough to mention me to the friendly people at Mega Bloks, and they asked me if I would be interested in photographing some of their toys. And of course I agreed!
Setup
The overall setup was straightforward. The vehicle is suspended with invisible thread under the large circular diffuser that softens the ambient light in the room. The backdrop is a sheet of scrapbooking paper with a cloud print on it.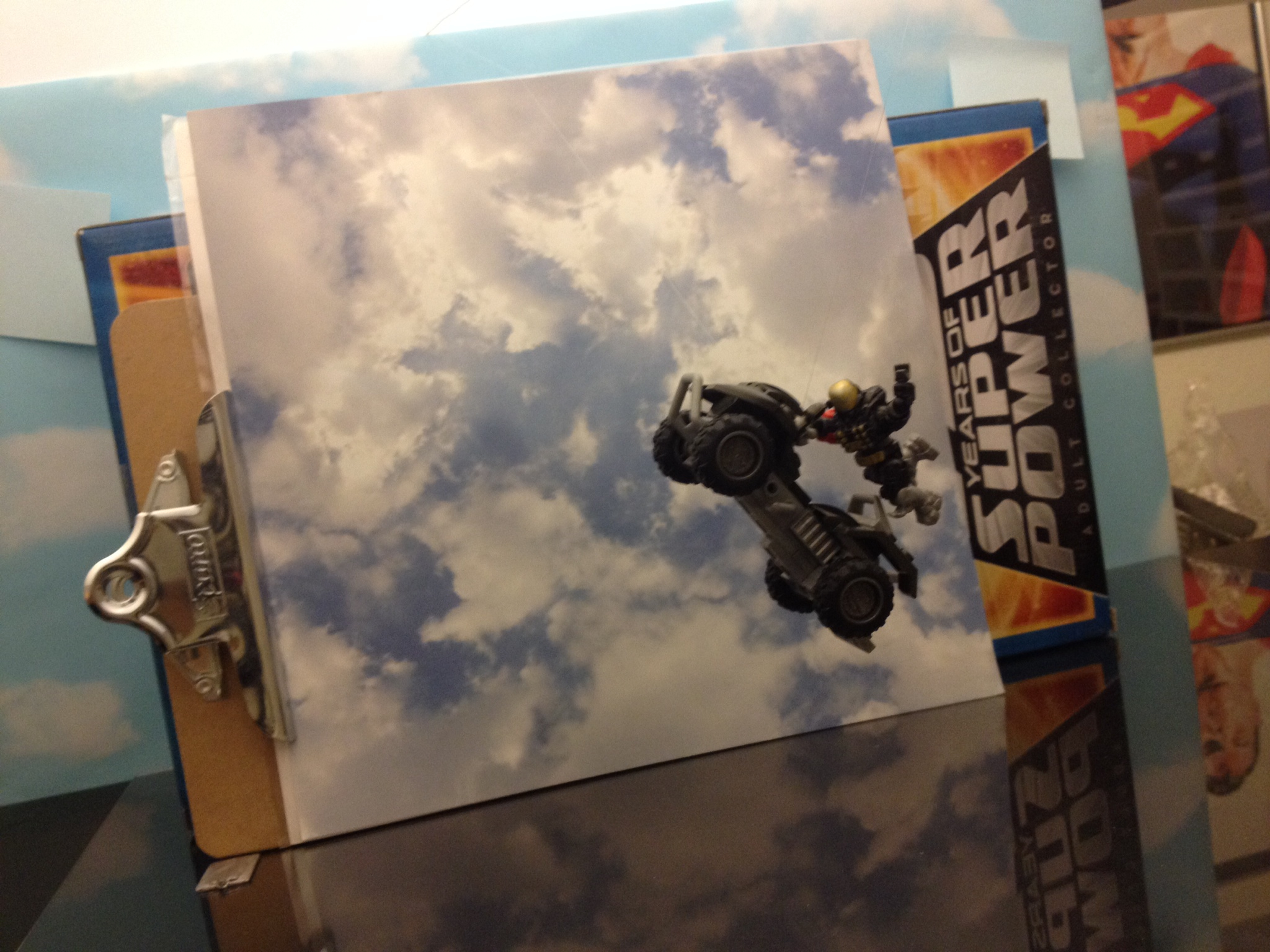 Posing the figure was a bit of a challenge. Friction and gravity were on my side, and his hand had just a tight enough grip on the handlebars that once I had him positioned, he didn't move much.
Alternate
I played around with the clouds a bit. Ultimately, I liked having more blue under the vehicle.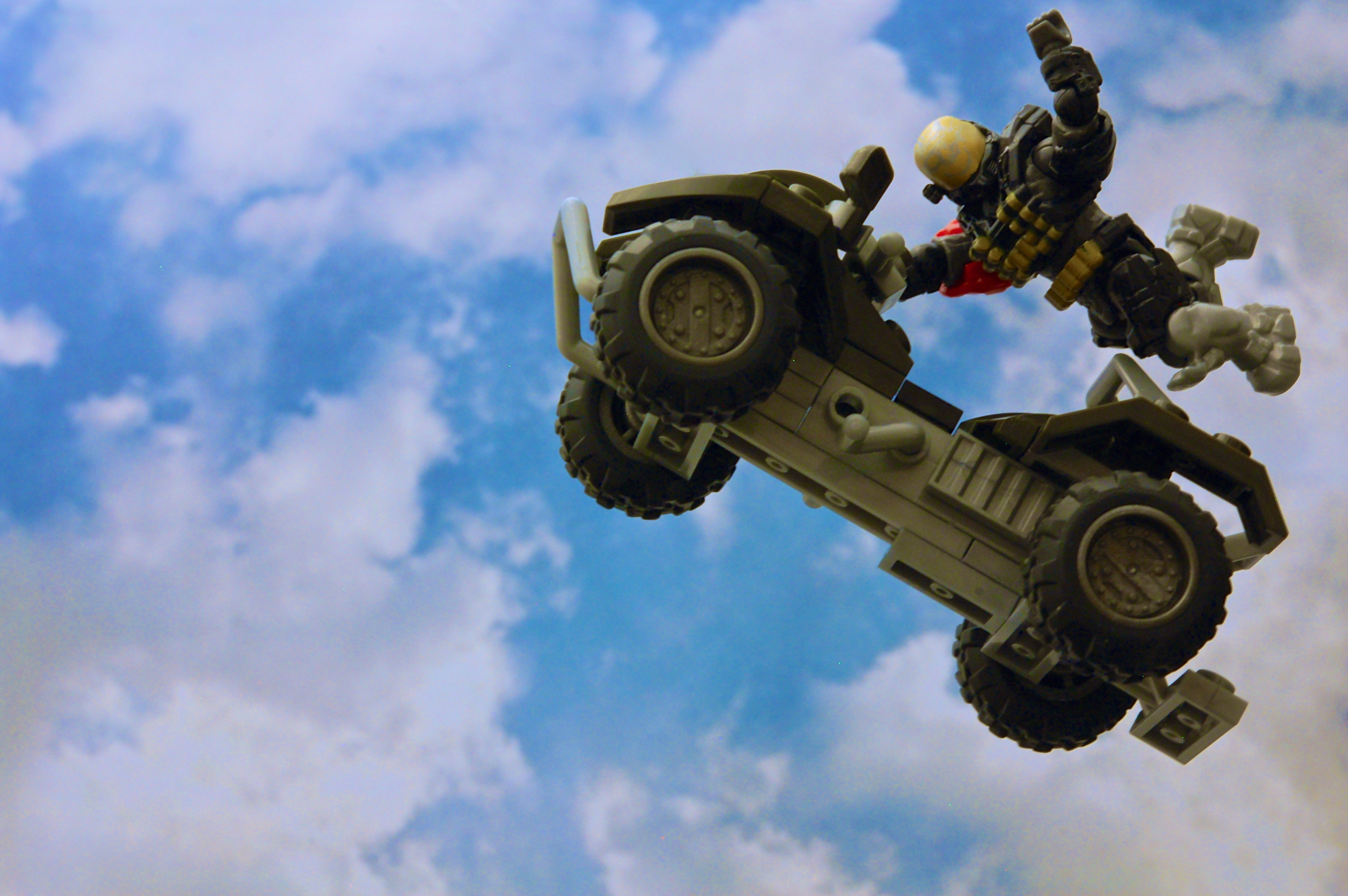 Flickr Facts
This photo was posted to Flickr on 26 July 2014. It was one of 500 images featured on Flickr Explore for that day. The last time I checked, it had 24,045 views on Flickr.
The media type of this image is "photo." The original file type was "jpg." The photo's dimensions are 1024 x 681, giving it landscape orientation.
Unless otherwise noted, the image was created by me, JD Hancock.