Barely Heroic
Posted to Flickr on 30 January 2014. Part of the
Laugh!
series. Funny is fun.™
Loki loves pulling puerile pranks on his big brother Thor.
Origin
This photo was inspired by the "Clothing" theme of the Flickr group Macro Mondays, but I didn't actually submit it because the camera was too far away from the subjects.
Alternate
Initially, I thought I would go with a golden splash of magic, but I decided I liked the blue/purple splash more.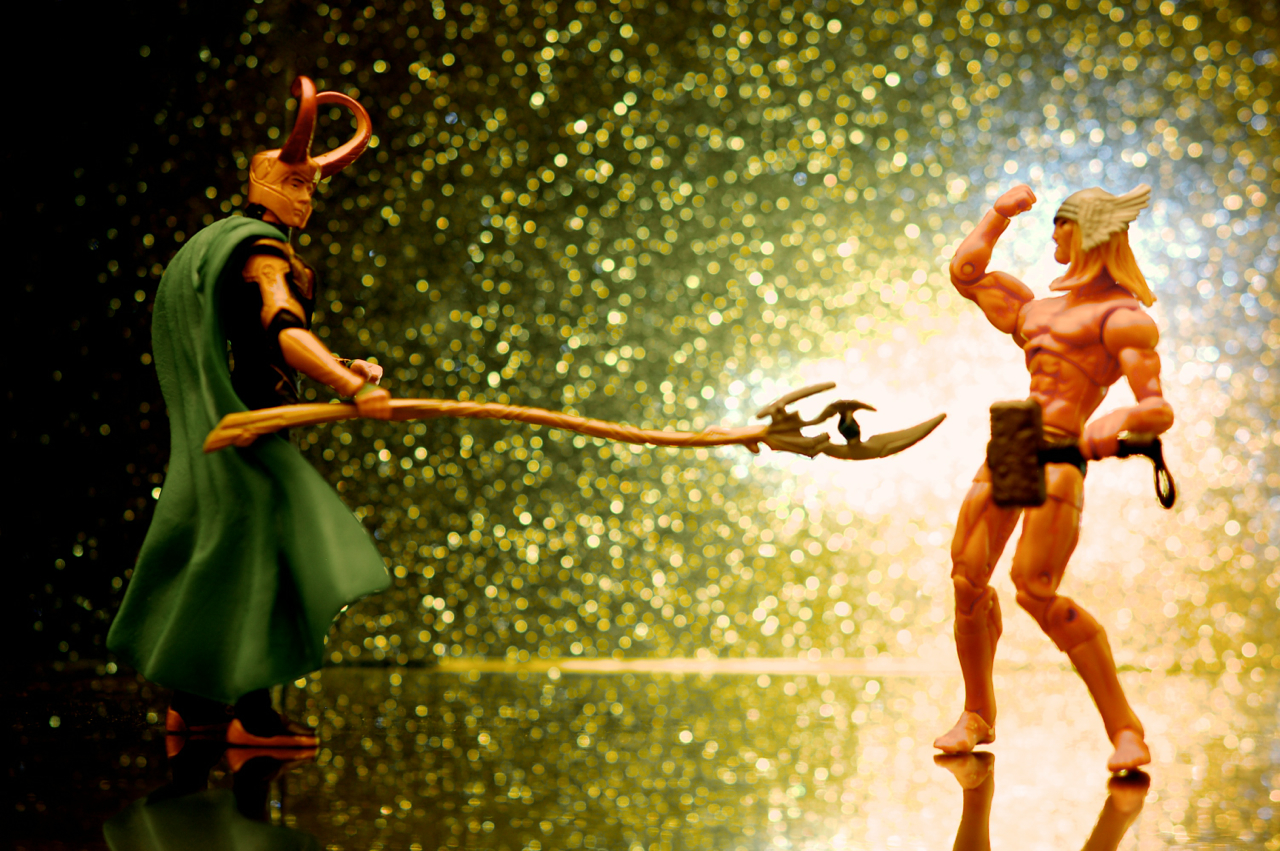 Elsewhere
These two brothers have also been spotted together here:
Have you seen this photo somewhere else? Or are you using it yourself? I would love to hear from you! It's always fun to learn where my photos turn up.
Flickr Facts
This photo was posted to Flickr on 30 January 2014. The last time I checked, it had 21,158 views on Flickr.
The media type of this image is "photo." The original file type was "jpg." The photo's dimensions are 1024 x 681, giving it landscape orientation.
Unless otherwise noted, the image was created by me, JD Hancock.