Wasteland
Posted to Flickr on 02 February 2014. Part of the
Laugh!
series. Funny is fun.™ Included in my
Portfolio
.
The tough economic times on Tatooine hit everyone hard, including the Jawas.
Photo seen in Flickr Explore.
Origin
The idea for this photo originated in a toy store. As soon as I saw the tiny broom and dust pan, I knew what I needed to do.
Setup
The setup for this photo was relatively simple.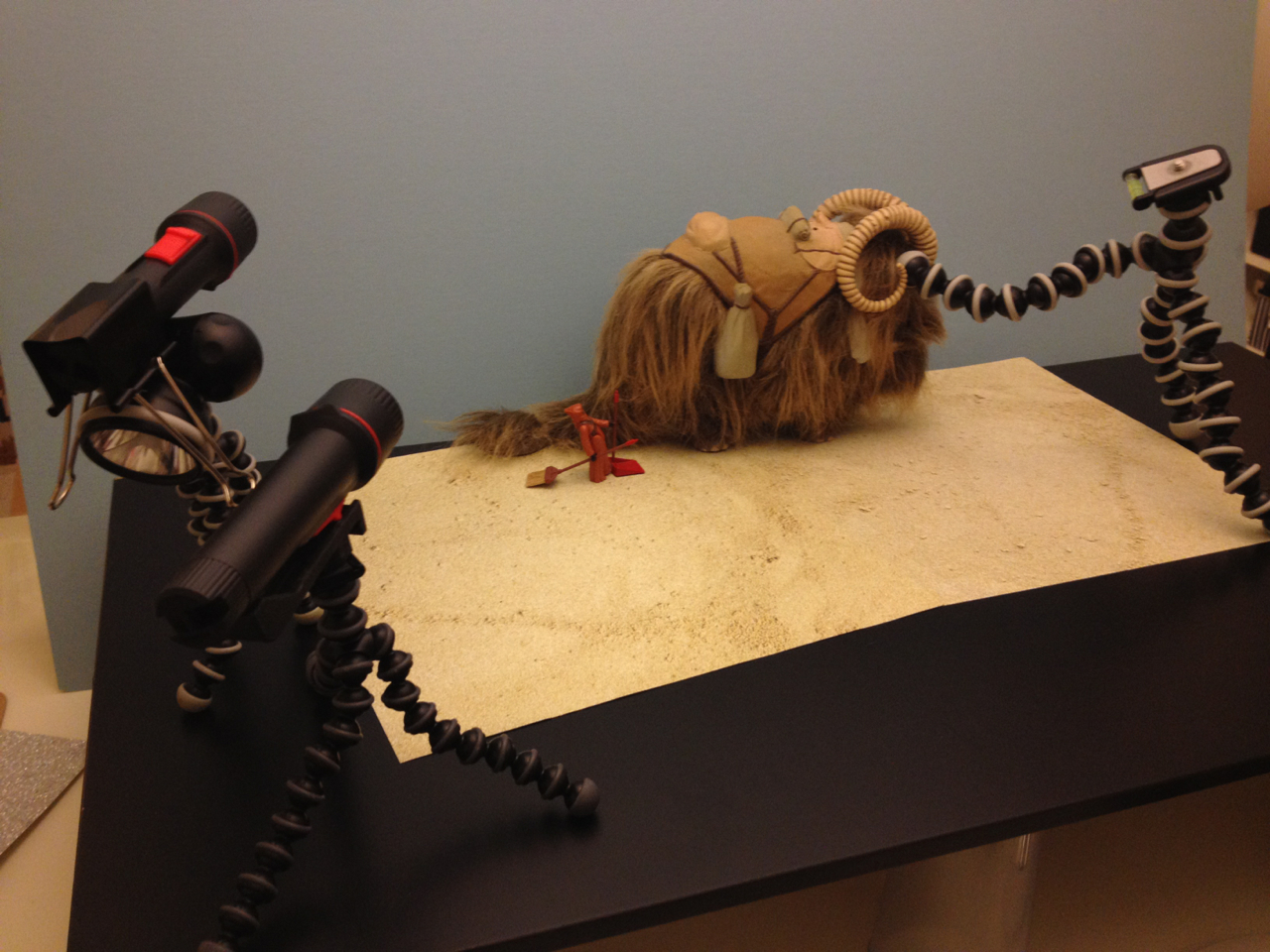 The backdrop is large blue sheet of matting material. The figures are placed on top of two 12x12 inch sheets of scrapbooking paper that look like sand.
Two flashlights provide the twin suns. One is mounted on a GorillaTorch using a binder clip. The other is mounted on a small GorillaPod. A third Gorillapod weighs down the Bantha's left side, because the toy is loop-sided.
Above the scene (and not shown) is a large circular diffuser that softens the ambient light in the room.
Alternates
I tried positioning the twin suns differently. I also played with moving the Bantha back and forth. Ultimately, I decided to just show the Bantha's hind quarters or the "business end" if you prefer.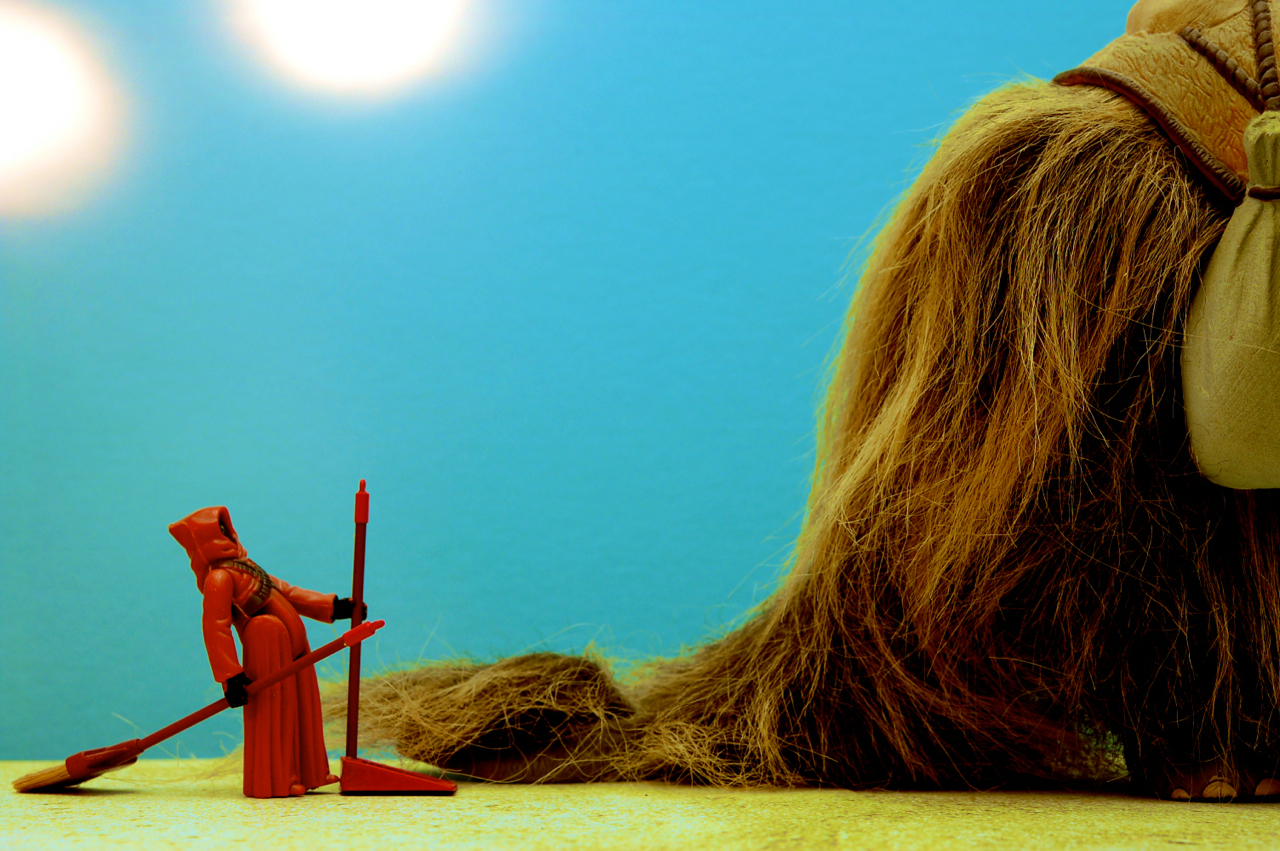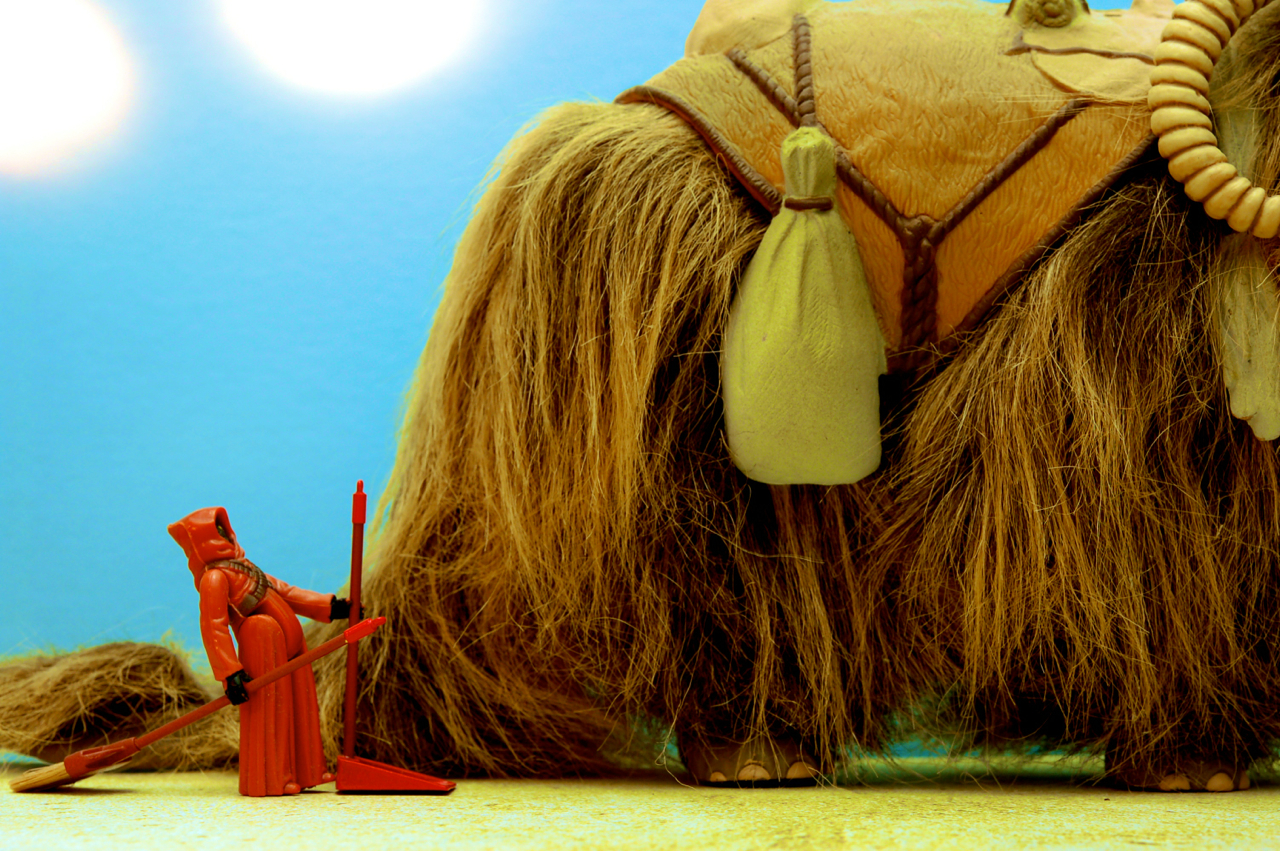 Flickr Facts
This photo was posted to Flickr on 02 February 2014. It was one of 500 images featured on Flickr Explore for that day. The last time I checked, it had 37,870 views on Flickr.
The media type of this image is "photo." The original file type was "jpg." The photo's dimensions are 1024 x 681, giving it landscape orientation.
Unless otherwise noted, the image was created by me, JD Hancock.