Kidzilla Babysitting
Posted to Flickr on 19 July 2014. Part of the
Laugh!
series. Funny is fun.™
Poor Rex is stuck babysitting the kidzillas again.
Photo seen in Flickr Explore.
Origin
Ever since I got this Rex figure, I wanted to create a "Rex is overwhelmed by something" image, but I could never decide what the "something" should be. Then I found these little Godzilla toys, and I knew.
Setup
The setup was pretty simple. The wallpaper and wooden floor are the smae ones I've used in Toy Story photos before. The hardest part was deciding how to position the Godzillas in humorous ways.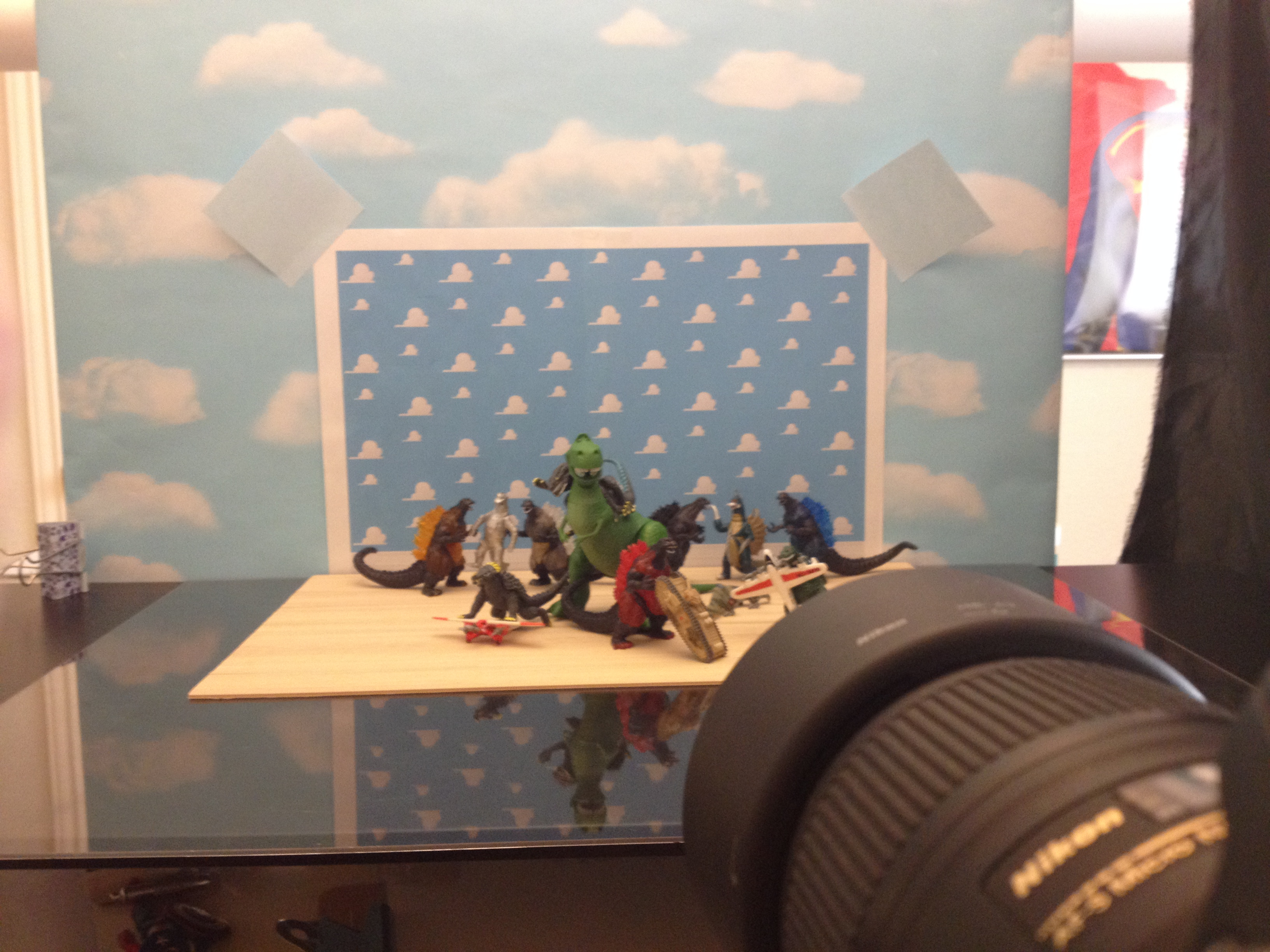 As usual, a large circular diffuser sits above the scene and softens the ambient light of the room.
Alternate
At first I took some shots without the vehicles, but it felt like something was missing, so I decided to give them "toys" to be play with. The tank and airplanes are from Indiana Jones Micro Machines sets from many years ago.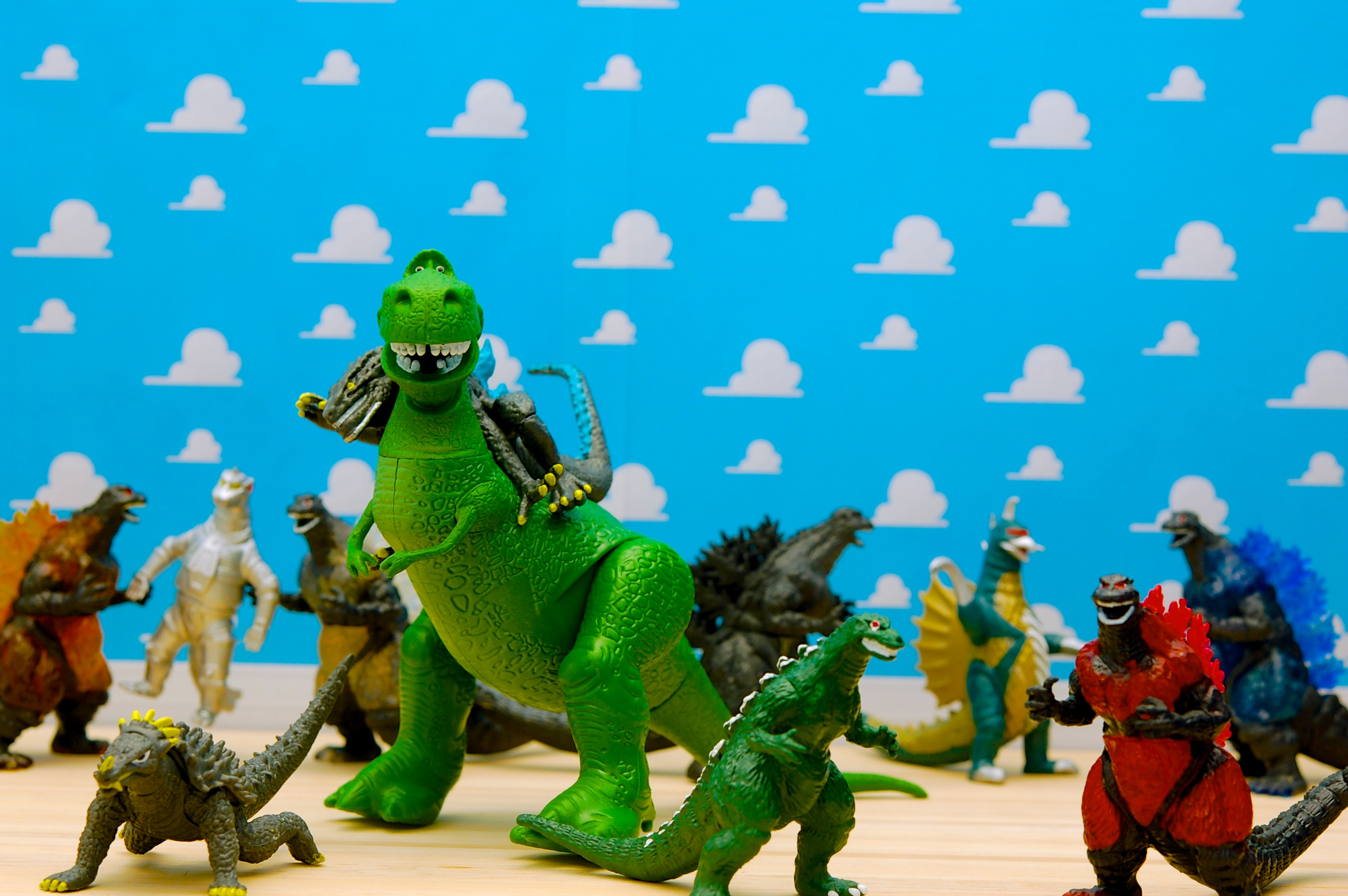 Elsewhere
Rex and the Kidzillas have also been seen in these places:
Have you seen this photo somewhere else? Or are you using it yourself? I would love to hear from you! It's always fun to learn where my photos turn up.
Flickr Facts
This photo was posted to Flickr on 19 July 2014. It was one of 500 images featured on Flickr Explore for that day. The last time I checked, it had 29,439 views on Flickr.
The media type of this image is "photo." The original file type was "jpg." The photo's dimensions are 1024 x 681, giving it landscape orientation.
Unless otherwise noted, the image was created by me, JD Hancock.