Sitting Ringside
Documenting the little dudes who live in my home.
Photo submitted to the Flickr group Macro Mondays for the "Wedding" theme.
Origin
This photo was inspired by the Macro Mondays Flickr group's weekly theme of "Wedding."
Setup
The setup for this photo was relatively simple.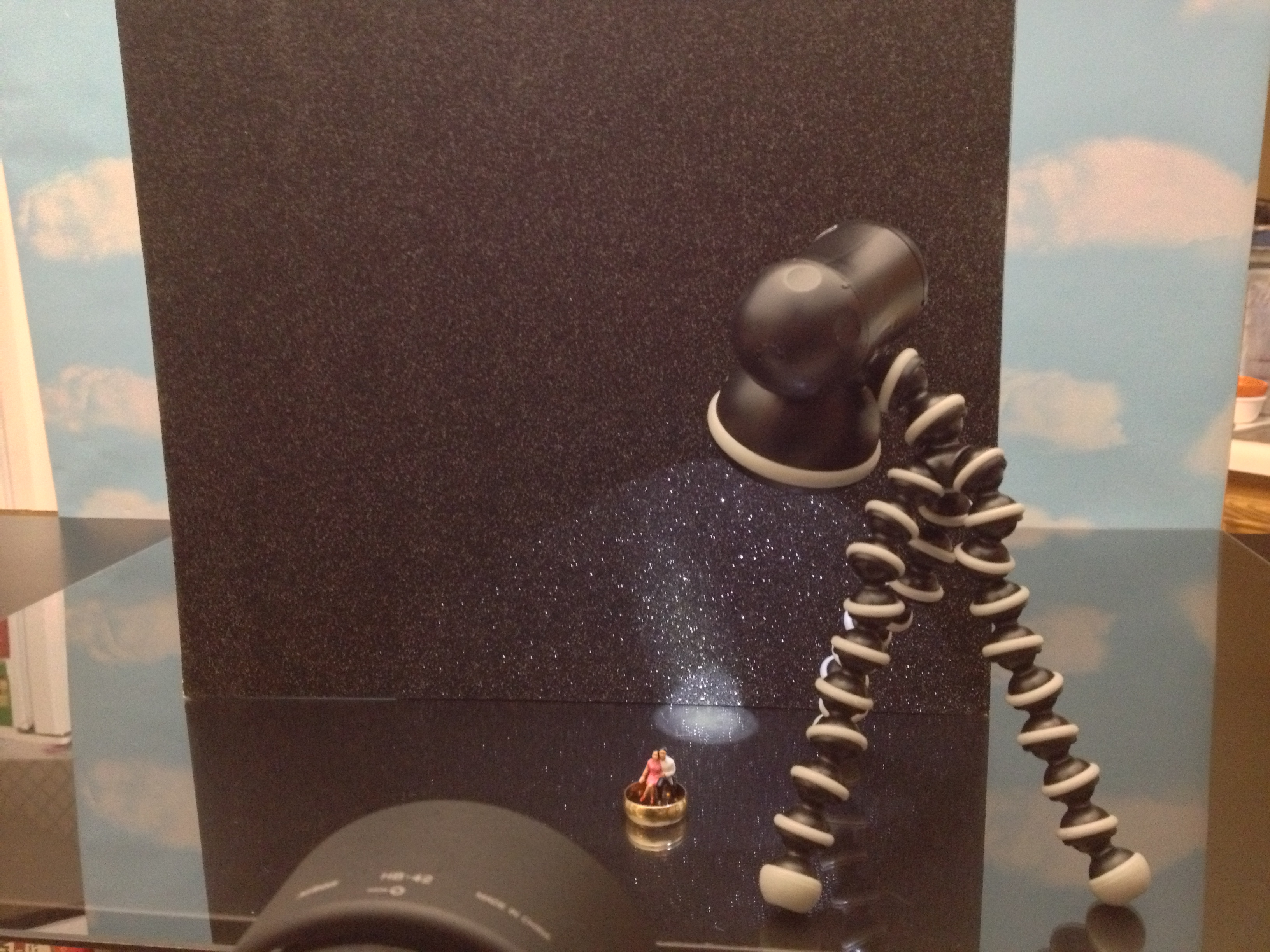 The backdrop is a sheet of twelve inch square black glitter paper. The couple, ho scale train figures, are sitting on my wedding ring, which I placed on top of a sheet of clear acrylic. The base of the entire scene is an old black shelf I frequently use for tabletop photography.
I shined a light at the bottom of the glitter paper behind the couple to produce the extreme bokeh effect.
Above the scene (and not shown here) is a large circular diffuser.
Alternate
I toyed with the idea of a gold background, but ultimately I decided the black/blue provided more contrast.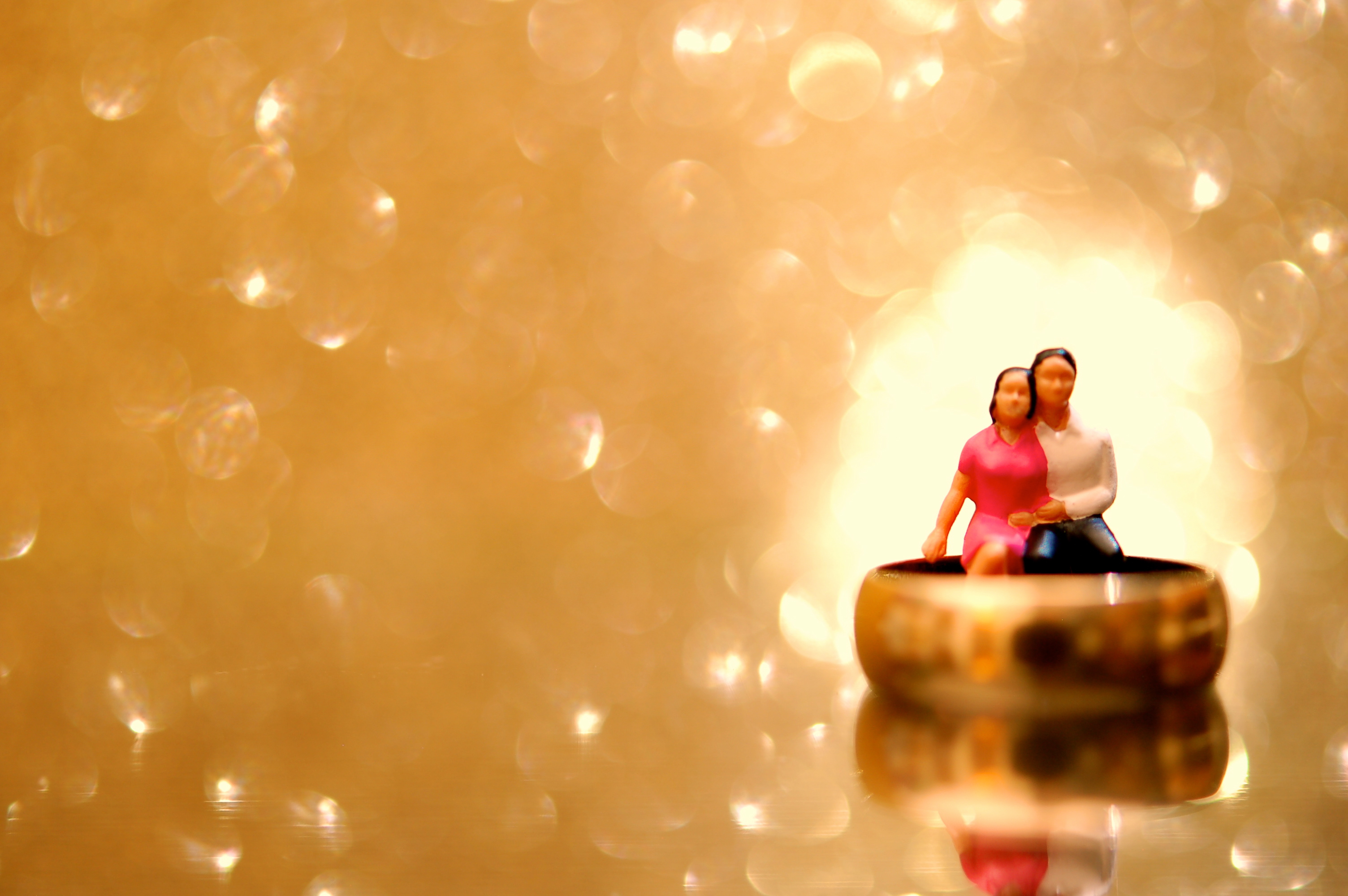 Flickr Facts
This photo was posted to Flickr on 24 June 2013. The last time I checked, it had 36,511 views on Flickr.
The media type of this image is "photo." The original file type was "jpg." The photo's dimensions are 1024 x 681, giving it landscape orientation.
Unless otherwise noted, the image was created by me, JD Hancock.