Between The Raindrops
Posted to Flickr on 20 May 2013. Part of the
Little Dudes
series.
Documenting the little dudes who live in my home.
Photo submitted to the Flickr group Macro Mondays for the "Wet" theme.
Setup
The setup for this photo was relatively simple.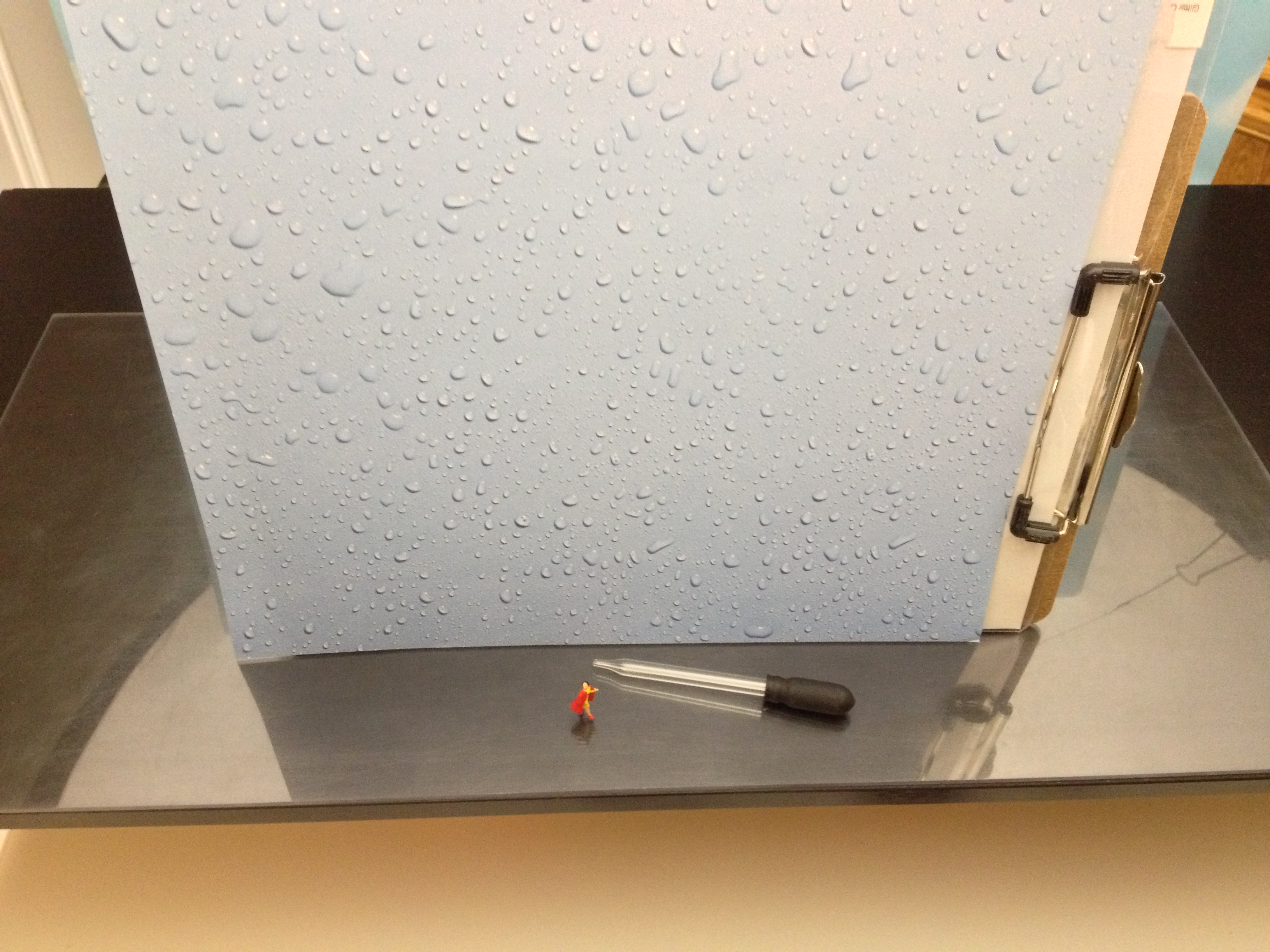 The lady is an HO scale train figure (less than an inch tall) on top of a sheet of clear acrylic which is resting on an elevated black shelf. In the background is a 12x12 inch sheet of scrapbooking paper. Above the scene (and not shown) is a large circular diffuser. No special lighting was needed beyond the ambient light in the room. I sprinkled water around the lady to simulate fallen raindrops.
Because her feet are so small, I actually had to glue the lady to the surface. If you look closely at her feet in the final photo, you can see the glue.
Alternate
I originally had the lady walking on a sheet of black glitter paper meant to resemble a road, but I thought the clear surface with droplets would be more effective.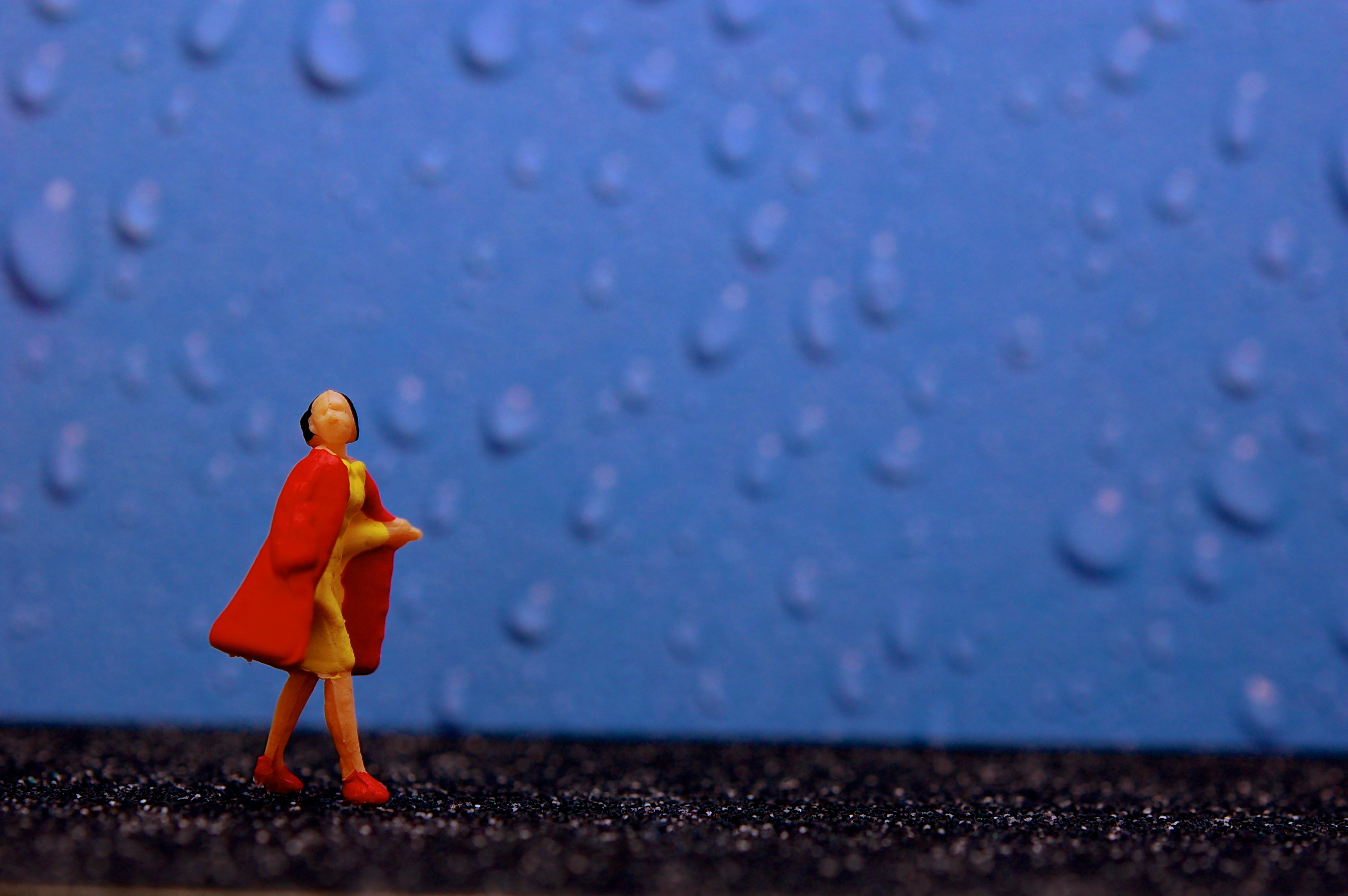 Elsewhere
This lady has also been walking between the raindrops here:
Have you seen this photo somewhere else? Or are you using it yourself? I would love to hear from you! It's always fun to learn where my photos turn up.
Flickr Facts
This photo was posted to Flickr on 20 May 2013. The last time I checked, it had 19,896 views on Flickr.
The media type of this image is "photo." The original file type was "jpg." The photo's dimensions are 1024 x 681, giving it landscape orientation.
Unless otherwise noted, the image was created by me, JD Hancock.