Mega Golf
Posted to Flickr on 29 March 2015. Part of the
Little Dudes
series.
Documenting the little dudes who live in my home.
Origin
The idea for this photo came from Community Golf and their notion that people can play golf in certain urban settings, not just on a traditional golf course.
Setup
The setup for this photo was pretty straight-forward. The scene sits atop my elevated black shelf. A silver sheet of glitter paper is the foundation of the cityscape. The buildings are taken from a "4D Cityscape" puzzle of New York City. The golfers are HO scale train figures.
Barely visible behind the buildings is a paper "river" made of scrapbooking paper. A golf ball sits behind the buildings as well. The cloudy backdrop is another sheet of scrapbooking paper.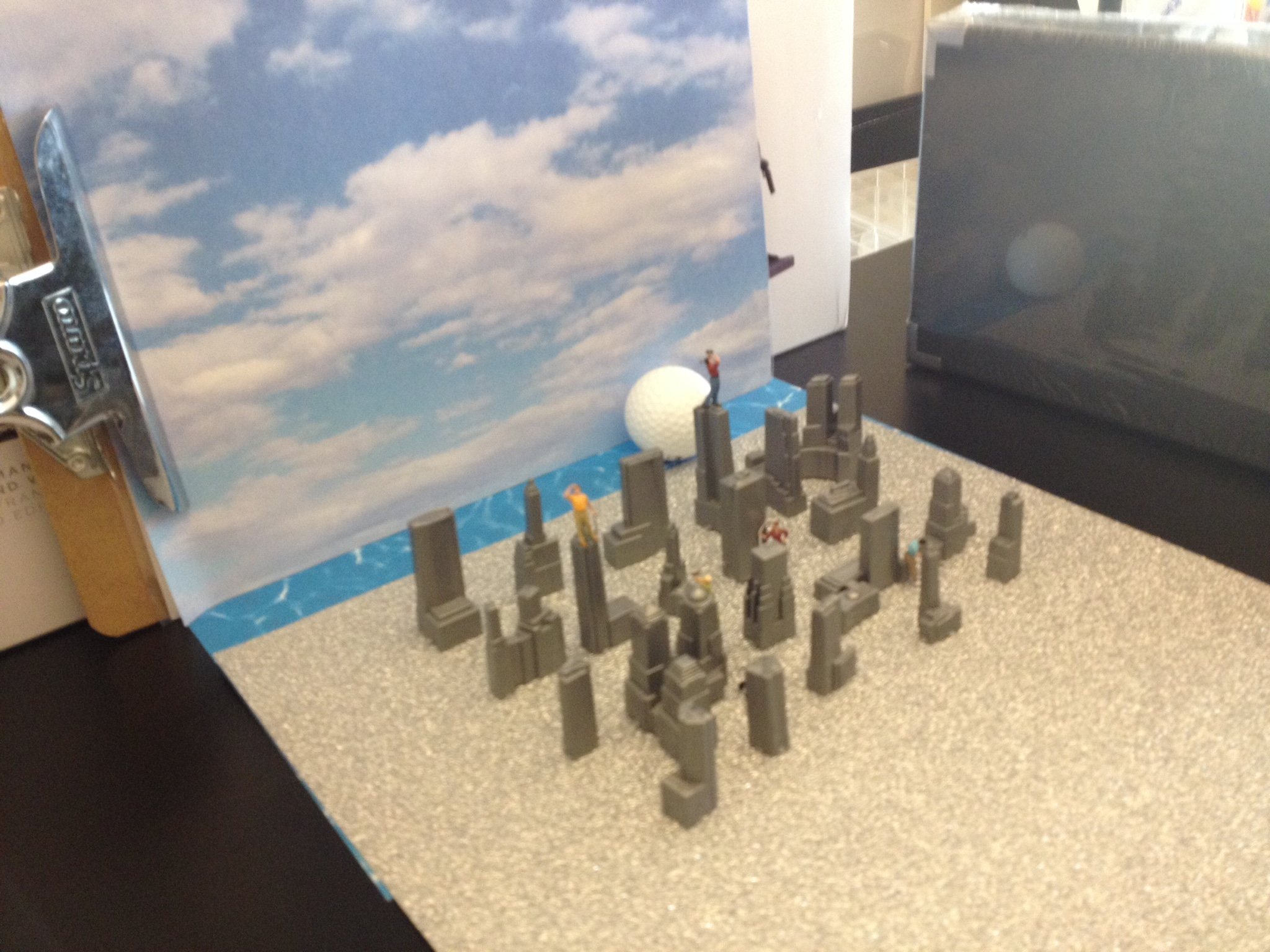 A large circular diffuser (not shown) is positioned above the scene, softening the ambient light in the room.
Alternate
This alternate photo is actually my test shot, the first photo I took for this project. It is unusual for me to have my first photo be (1) relatively focused and (2) so close to the final result. It is so unusual in fact that I decided to document it this time.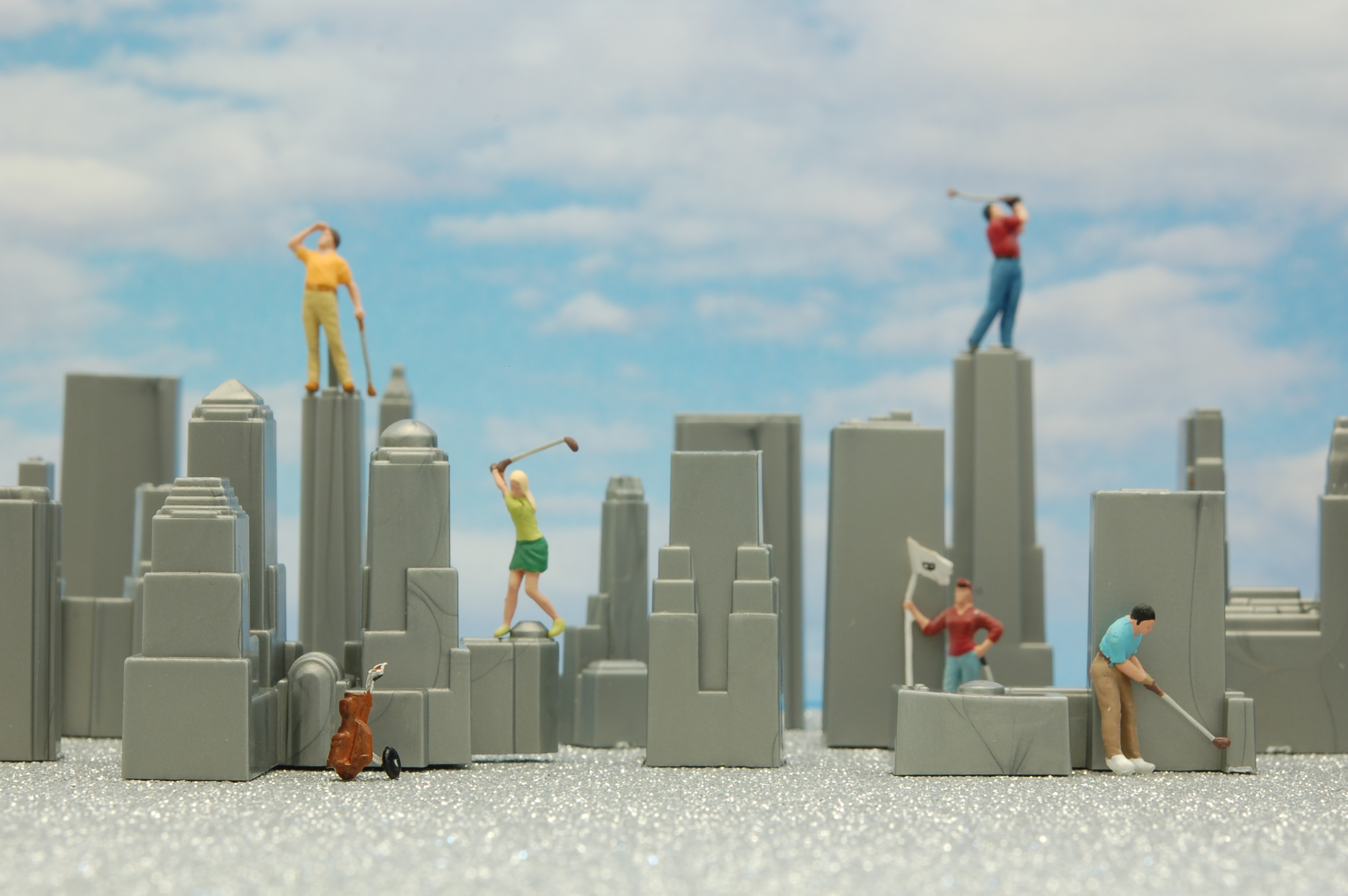 Flickr Facts
This photo was posted to Flickr on 29 March 2015. The last time I checked, it had 10,567 views on Flickr.
The media type of this image is "photo." The original file type was "jpg." The photo's dimensions are 1024 x 681, giving it landscape orientation.
Unless otherwise noted, the image was created by me, JD Hancock.