My Brush With Death
Heh. Fear not! I'm fine. It's just a funny title.
Part of the Little Dudes series, documenting the little dudes who live in my home.
Setup
The setup for this photo was very simple.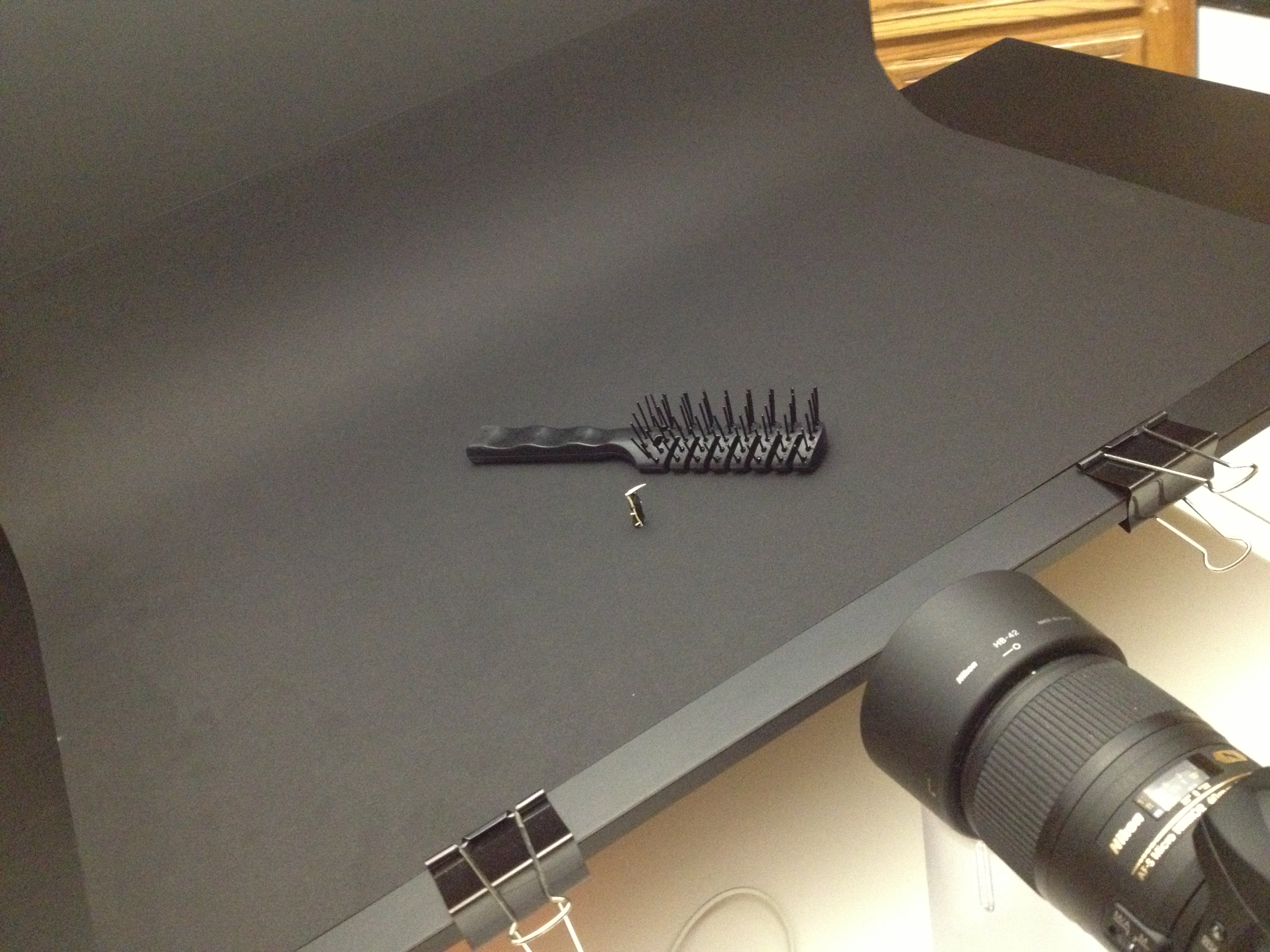 I placed a sheet of black poster board on top of the elevated black shelf that I often use for tabletop photography. I kept the poster board from slipping with a couple of large binder clips on one end, and I curved the other end upwards to form the backdrop.
Above the scene (and not visible in the setup photo) is a large round diffuser. Only the ambient light from the normal room lighting was used.
Alternate
In my initial attempts in taking this photo, I positioned the Grim Reaper closer to the center of the frame. Upon reflection, I thought he'd provide a little more balance if he was closer to the left edge.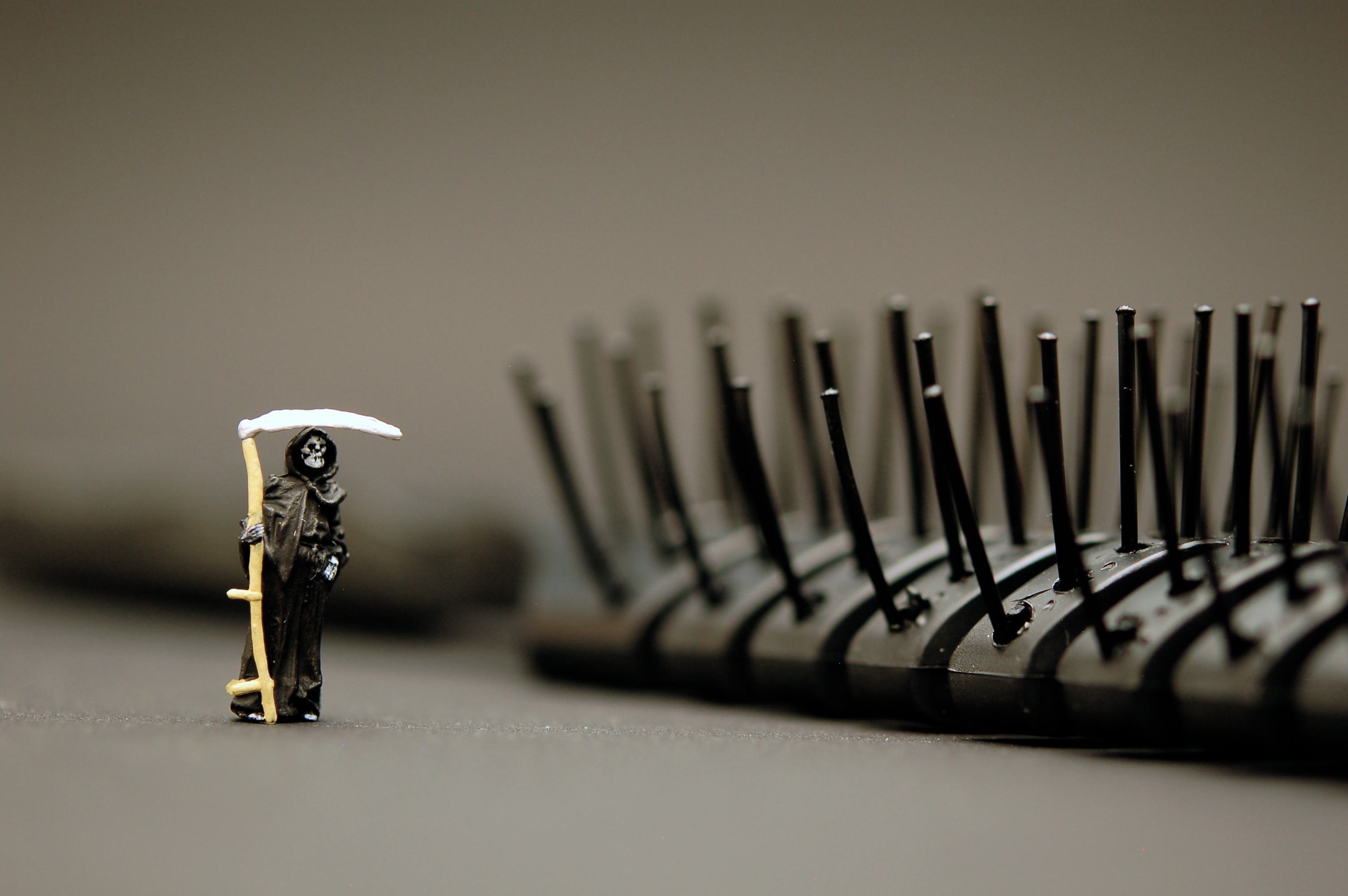 Elsewhere
Li'l Grim Reaper has also been spotted in these places:
Have you seen this photo somewhere else? Or are you using it yourself? I would love to hear from you! It's always fun to learn where my photos turn up.
Flickr Facts
This photo was posted to Flickr on 02 May 2013. The last time I checked, it had 32,852 views on Flickr.
The media type of this image is "photo." The original file type was "jpg." The photo's dimensions are 1024 x 681, giving it landscape orientation.
Unless otherwise noted, the image was created by me, JD Hancock.