Birds Of A Feather
Posted to Flickr on 20 January 2014.
Close-up of a four inch Hawkman action figure and 1.25 inch Hawkgirl figure from the game Heroclix.
Although the Hawkman figure is three times larger than Hawkgirl, I was hoping to blur their difference in height by making her appear to be in the distance.
Photo submitted to the Flickr group Macro Mondays for the "Feather" theme.
Photo seen in Flickr Explore.
Origin
This photo was inspired by the "Feather" theme of the Flickr group Macro Mondays.
Setup
The setup for this photo was relatively simple.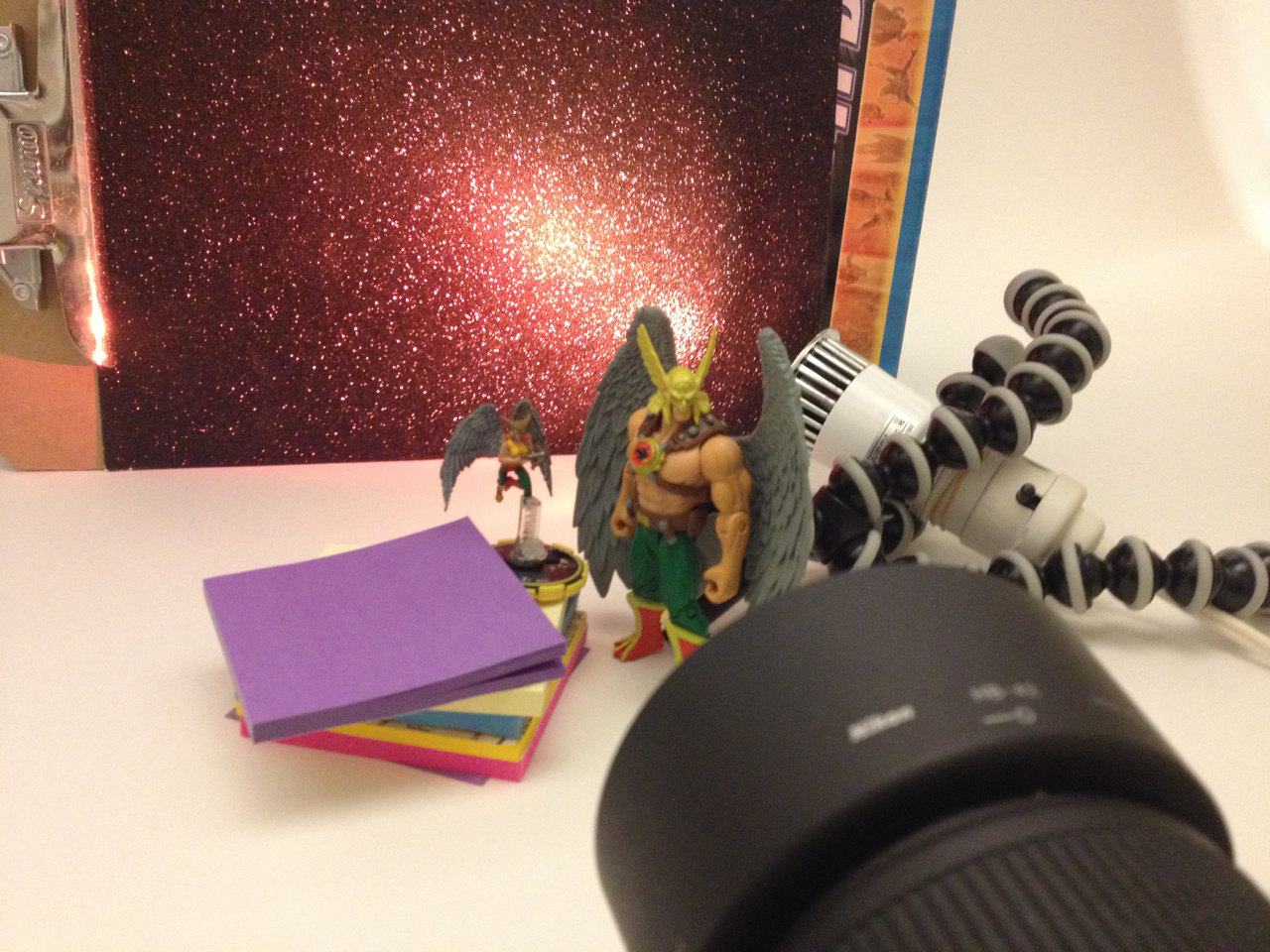 The backdrop is a 12x12 inch sheet of black glitter scrapbooking paper. The four inch Hawkman figure is positioned in front of the paper. The 1.25 inch Hawkgirl Heroclix figure is positioned next to him on her stand, which sits atop a stack of sticky notes. A GorillaPod behind Hawkman props up the light source, an LED capable of producing many different colors, including orange.
Above the scene (and not shown) is a large circular diffuser that softens the ambient light in the room.
I put Hawkman's face in tight focus and allowed Hawkgirl to appear slightly blurred to suggest that she is behind Hawkman, which would explain why she looks small. Of course the reality is that she is about one third his size.
Alternate
Since I don't have a Hawkgirl figure at the same scale as the Hawkman figure, I initially thought I might just take a photo of him alone. However, I really liked the idea of capturing them together, so I used the small Hawkgirl Heroclix figure, blurring her slightly to suggest she's far behind him.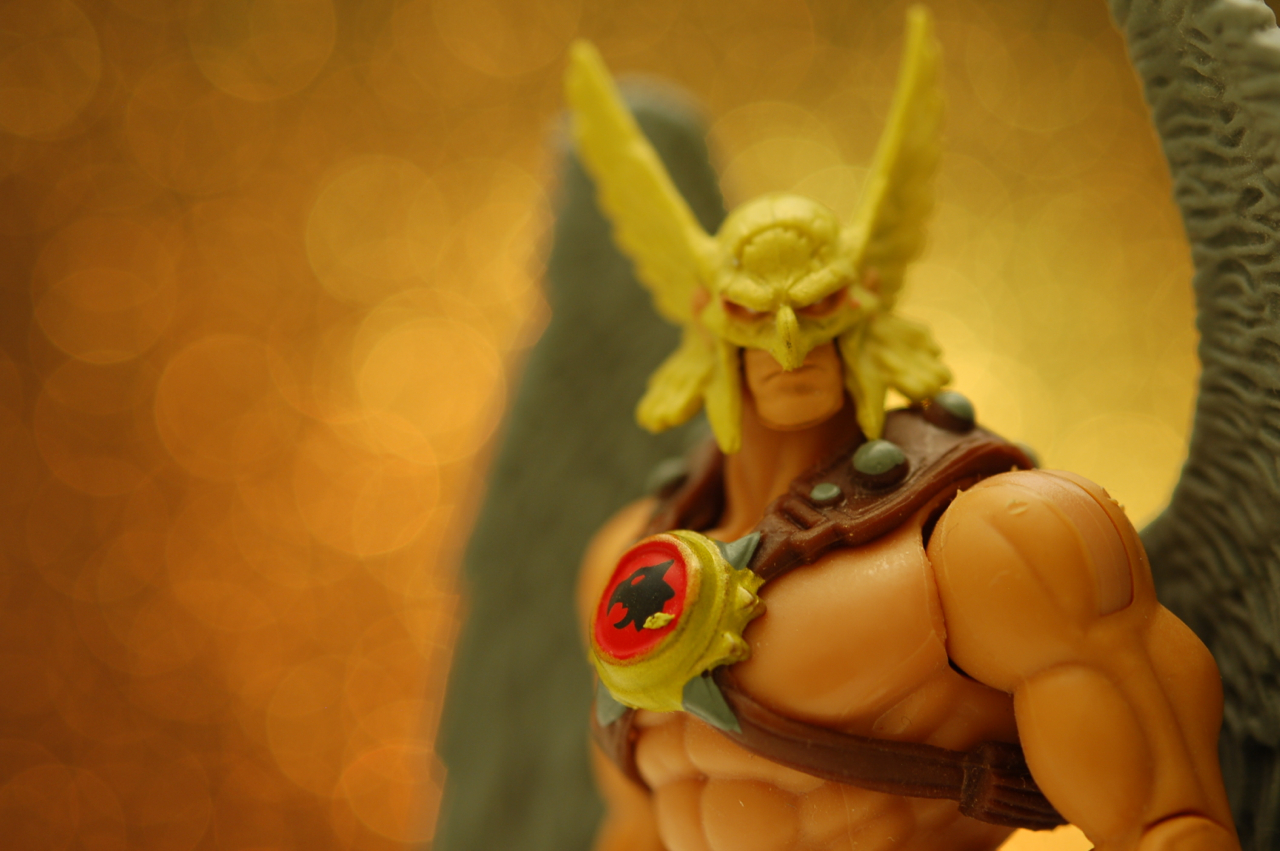 Flickr Facts
This photo was posted to Flickr on 20 January 2014. It was one of 500 images featured on Flickr Explore for that day. The last time I checked, it had 46,073 views on Flickr.
The media type of this image is "photo." The original file type was "jpg." The photo's dimensions are 1024 x 681, giving it landscape orientation.
Unless otherwise noted, the image was created by me, JD Hancock.