Ol' Shellhead
Posted to Flickr on 19 August 2013.
Closeup of a twelve inch Iron Man figure.
People introduced to Iron Man from the movies might not know that his nickname is "Shellhead."
Photo submitted to the Flickr group Macro Mondays for the "Shell" theme.
Photo seen in Flickr Explore.
Origin
This photo was inspired by the "Shell" theme of the Flickr group Macro Mondays.
Setup
The setup for this photo was extremely simple.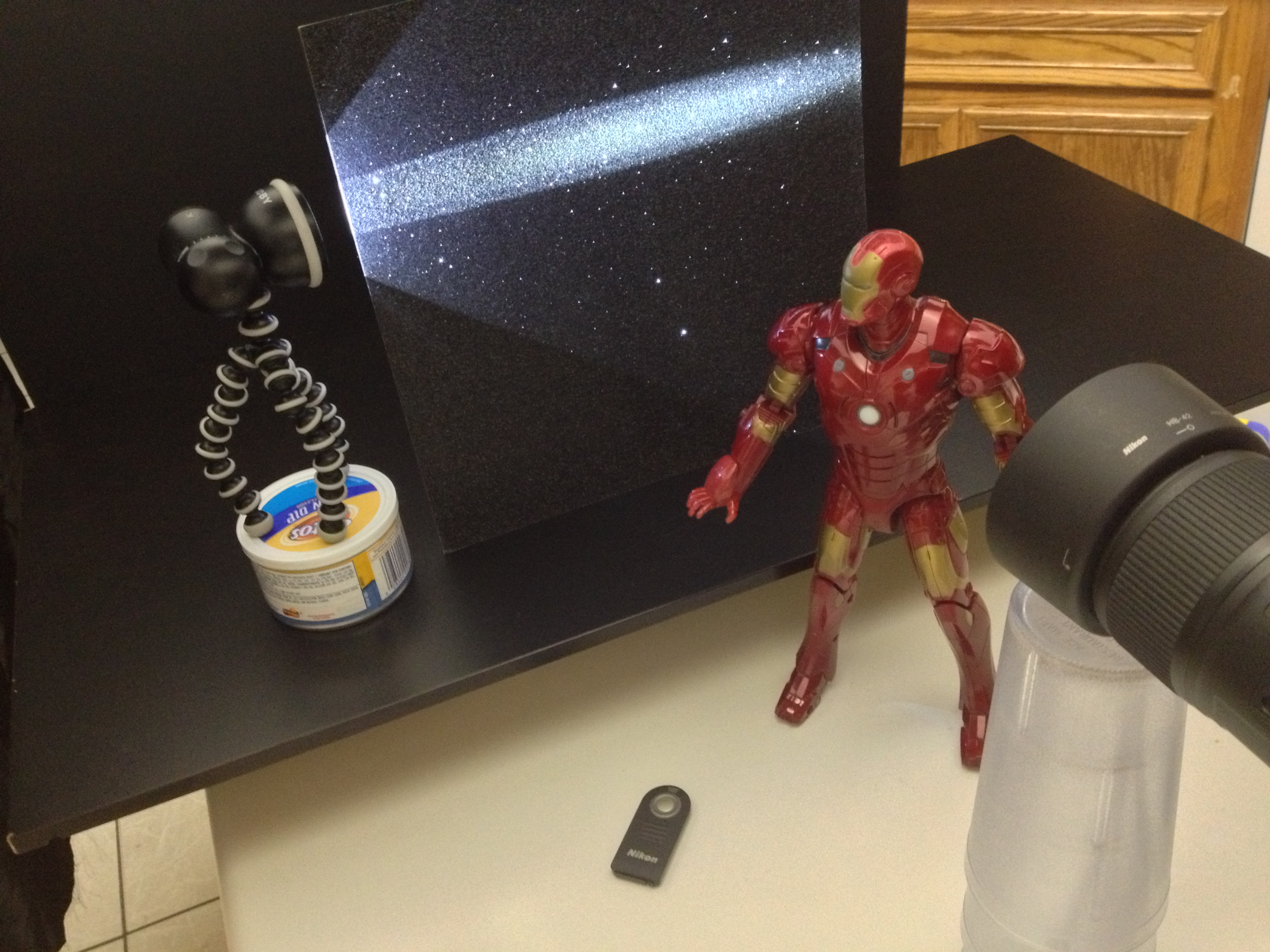 The backdrop is a 12x12 inch sheet of black glitter paper designed for scrapbooking. Iron Man is positioned in front of the paper. A GorillaTorch light shines across the paper horizontally. The GorillaTorch is not quite high enough by itself, so it stands on a can of bean dip, which I personally find very amusing.
Above the scene (and not shown) is a large circular diffuser that softens the ambient light in the room.
The GorillaTorch puts out a white light, so I used the color adjustment feature in iPhoto to pull the light into a yellow hue.
Alternate
Initially, I thought I might "spray" white light behind Iron Man, but after some experimentation I decided a straight line would look better.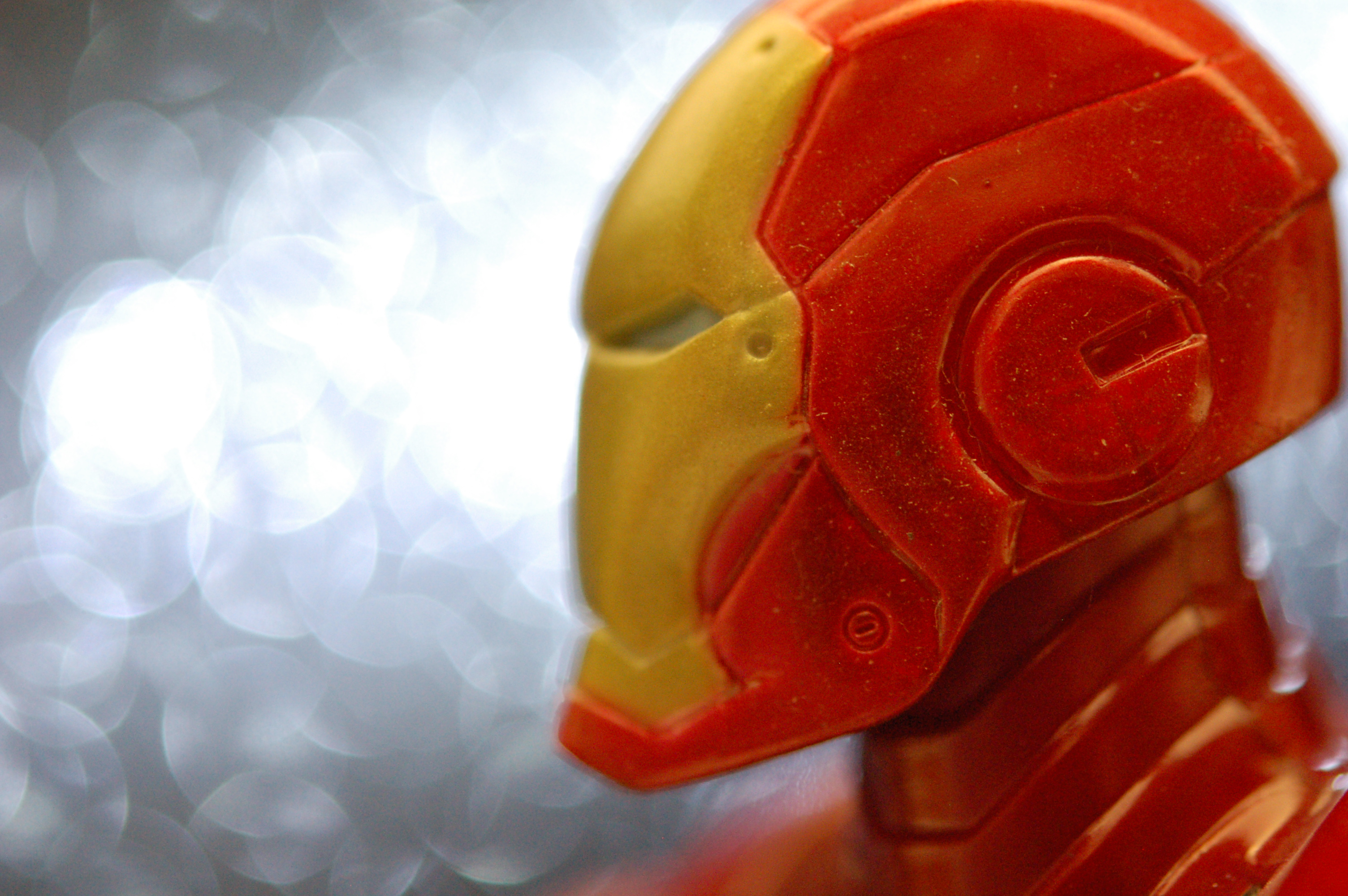 Flickr Facts
This photo was posted to Flickr on 19 August 2013. It was one of 500 images featured on Flickr Explore for that day. The last time I checked, it had 31,389 views on Flickr.
The media type of this image is "photo." The original file type was "jpg." The photo's dimensions are 1024 x 681, giving it landscape orientation.
Unless otherwise noted, the image was created by me, JD Hancock.
Contents
Selected imagery background information.
Iron Man
Iron Man is a superhero in comic books published by Marvel Comics. He was first seen in Tales of Suspense #39 (1963). The character was created by Stan Lee, Larry Lieber, Don Heck, and Jack Kirby. The rich industrialist and engineer Tony Stark developed a powered suit of armor to escape a kidnapping plot and went on to use progressively refined armor to protect his corporate empire Stark Industries and fight crime as Iron Man. Iron Man has been portrayed in several films by Robert Downey, Jr., including Iron Man (2008) and The Avengers (2012).