Star Trek: Kirk
Posted to Flickr on 03 June 2013.
Close-up of a Captain Kirk action figure from the 1993 Playmates line of classic Star Trek toys.
Photo submitted to the Flickr group Macro Mondays for the "TV Shows" theme.
Setup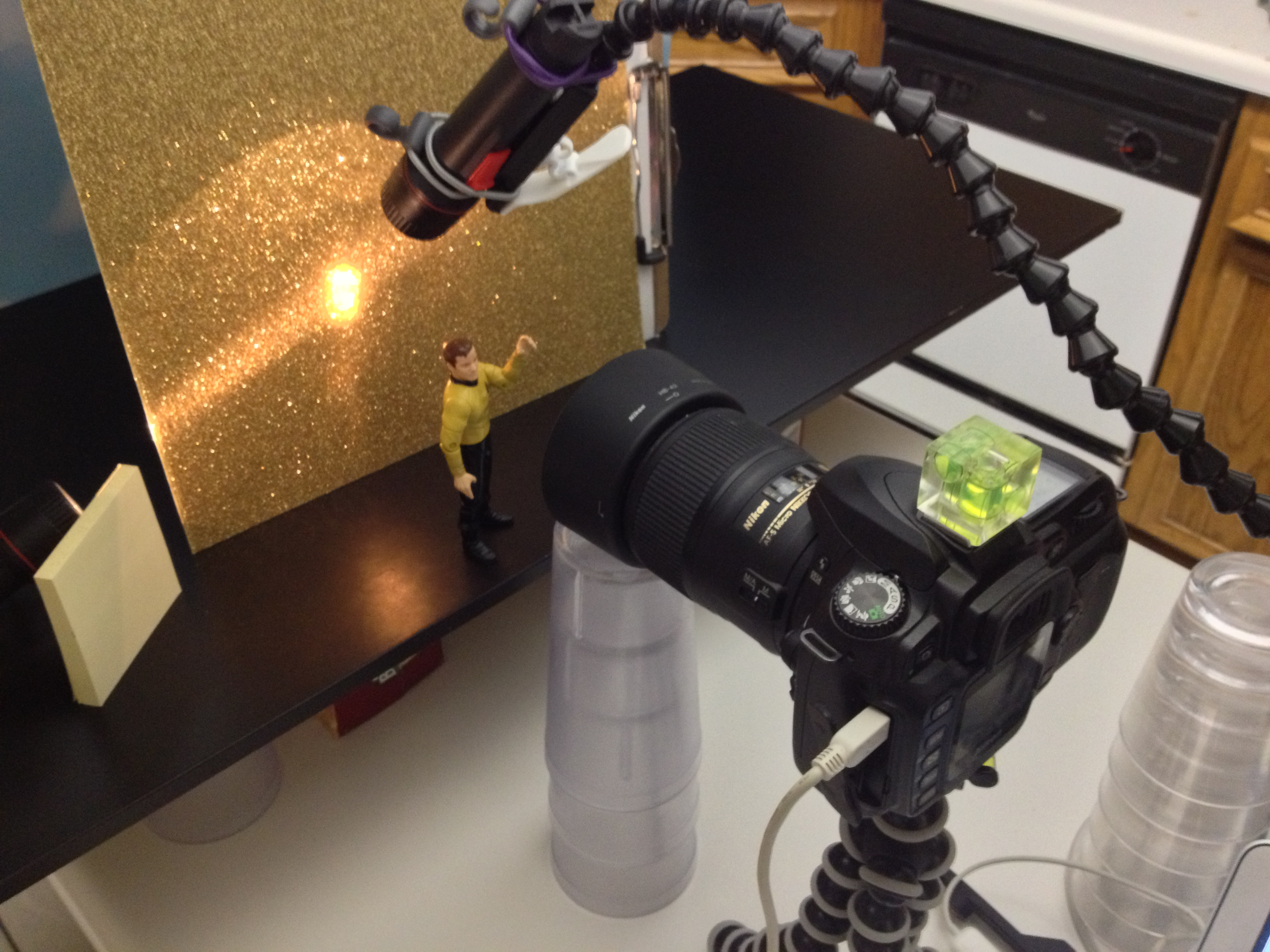 The scene is set on top of the elevated black shelf that I typically use for this sort of photo. Captain Kirk stands in front of a sheet of gold glitter paper. Above him is mounted small flashlight that shines down onto a spot right behind his head. A second small flashlight shines from the left side across the glitter paper at an angle. A pad of sticky paper prevents light from this flashlight from shining directly onto Kirk.
The camera is mounted on a Gorillapod, and the macro lens is held up by clear plastic cups.
Above the scene (and not shown in this photo) is a large circular diffuser.
Elsewhere
Captain Kirk has also been spotted in these locations:
Have you seen this photo somewhere else? Or are you using it yourself? I would love to hear from you! It's always fun to learn where my photos turn up.
Flickr Facts
This photo was posted to Flickr on 03 June 2013. The last time I checked, it had 60,421 views on Flickr.
The media type of this image is "photo." The original file type was "jpg." The photo's dimensions are 1024 x 681, giving it landscape orientation.
Unless otherwise noted, the image was created by me, JD Hancock.