Cloud Computing
Posted to Flickr on 09 February 2014.
That is some high tech right there.
Origin
This photo was an experiment in getting a somewhat light toy to hang suspended.
Setup
The setup for this photo was straight-forward, mostly because I re-used some of the setup of my Fight Or Flight? photo.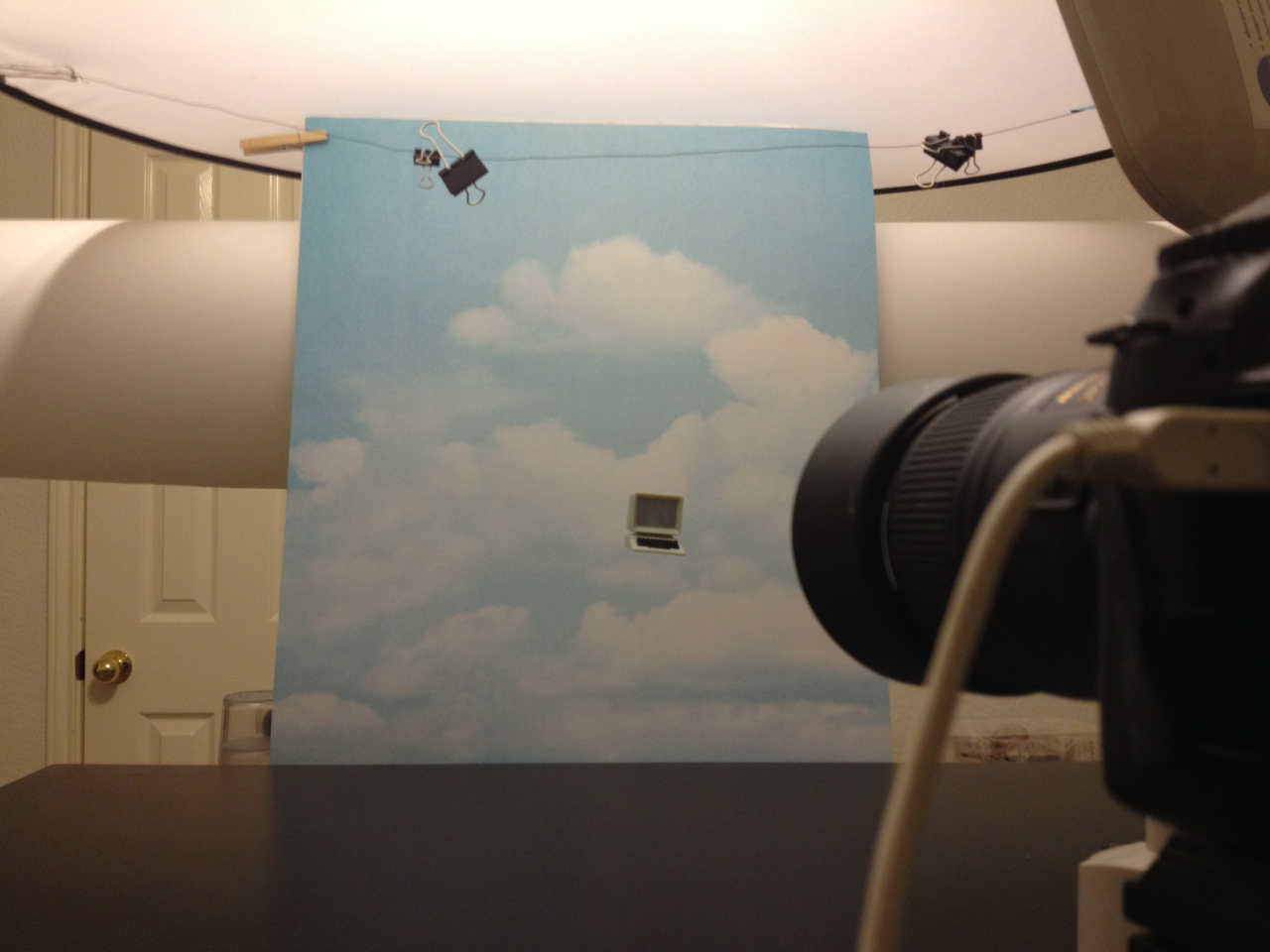 The backdrop is a poster with sky and clouds printed on it.
Above the scene is a large circular diffuser that softens the ambient light in the room. Attached to the diffuser is a wire that stretches from one side to the other. Hanging from the wire is a single strand of invisible thread. The PC is attached to the invisible thread with a small piece of tape.
Elsewhere
This computer has also been spotted floating over these places:
Have you seen this photo somewhere else? Or are you using it yourself? I would love to hear from you! It's always fun to learn where my photos turn up.
Flickr Facts
This photo was posted to Flickr on 09 February 2014. The last time I checked, it had 28,335 views on Flickr.
The media type of this image is "photo." The original file type was "jpg." The photo's dimensions are 1024 x 681, giving it landscape orientation.
Unless otherwise noted, the image was created by me, JD Hancock.