Time's Up
Posted to Flickr on 27 December 2013.
The Doctor is dead. Long live The Doctor.
Origin
This photo was inspired by the Doctor Who episode "The Time of the Doctor," in which the Eleventh Doctor (depending on how you count) regenerated into the Twelfth Doctor, and fans said farewell to Matt Smith.
Alternate
I originally set up this photo with The Doctor walking past us, but ultimately I decided he should be giving us one last look.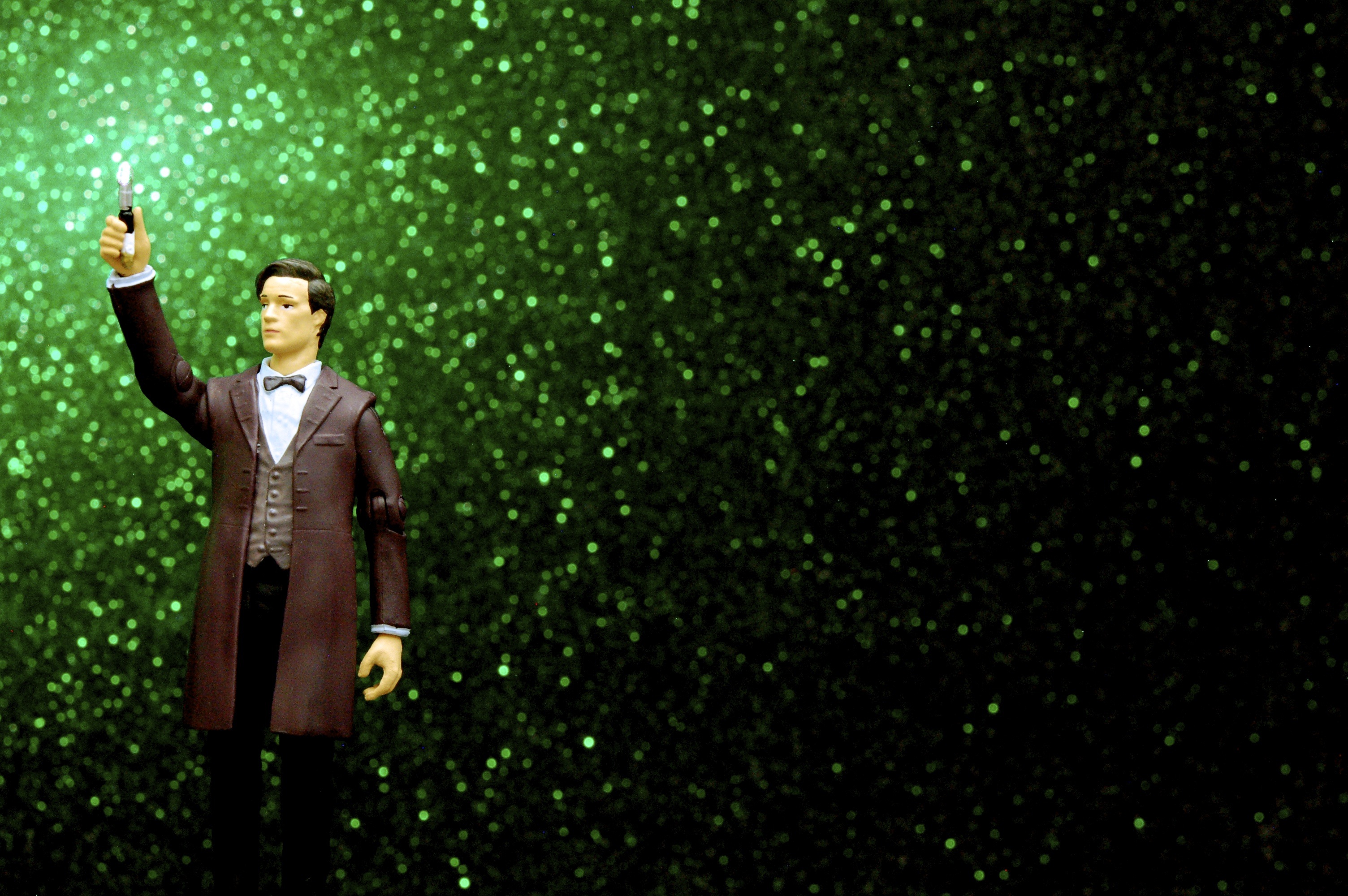 Flickr Facts
This photo was posted to Flickr on 27 December 2013. The last time I checked, it had 22,060 views on Flickr.
The media type of this image is "photo." The original file type was "jpg." The photo's dimensions are 1024 x 681, giving it landscape orientation.
Unless otherwise noted, the image was created by me, JD Hancock.