Water Power
Posted to Flickr on 20 May 2013.
Close-up of the five inch action figure Hydro-Man, a super-villain in Marvel Comics. As you might imagine, Hydro-Man has the power to turn parts of his body into water.
This image is straight out of the camera: no tweaking, no color processing, no cropping, no nothing.
Photo submitted to the Flickr group Macro Mondays for the "Wet" theme.
Setup
The setup for this photo was relatively simple.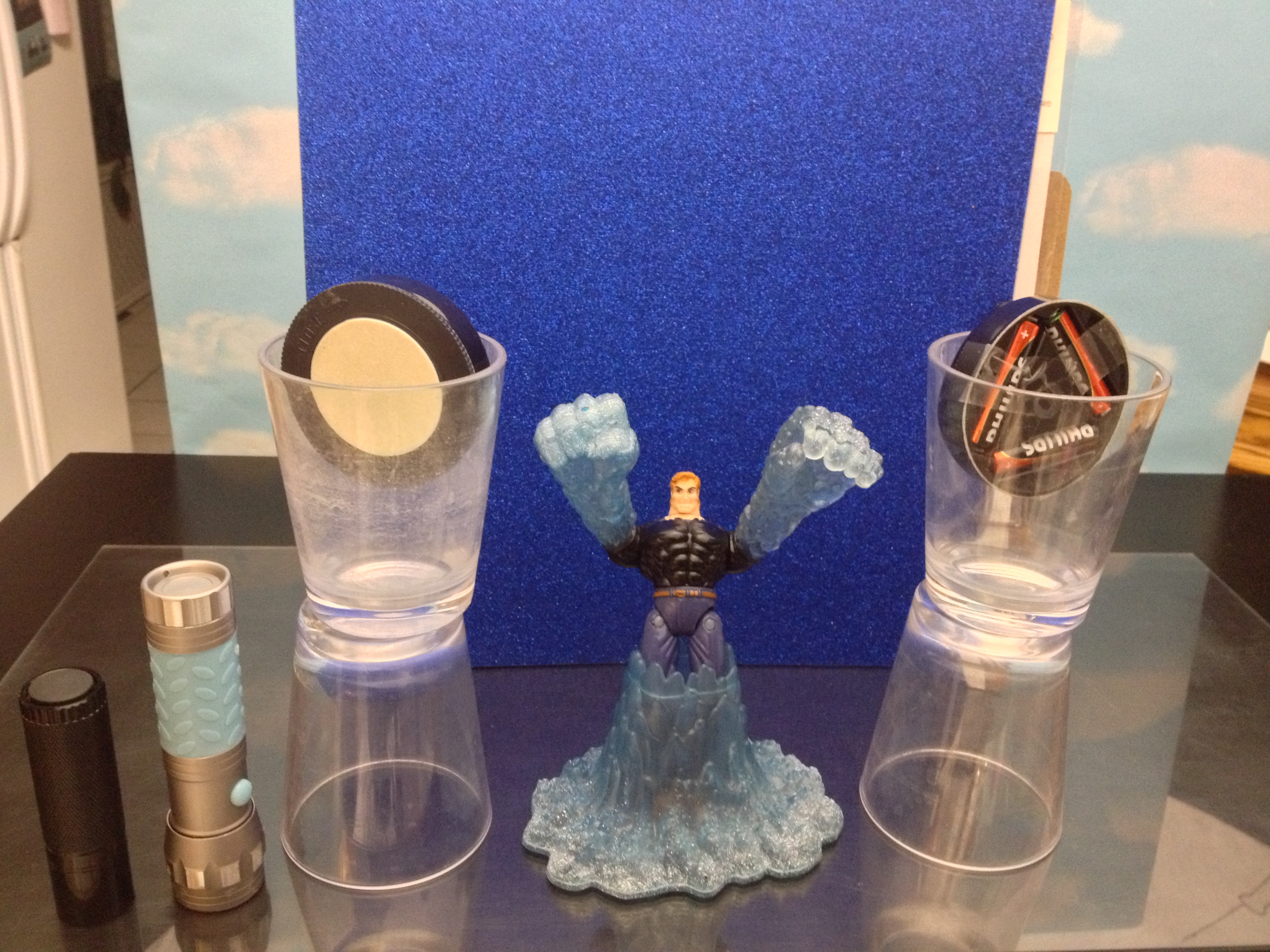 I positioned Hydro-Man, and the base that he came with, on top of a sheet of clear acrylic resting on an elevated black shelf. Behind Hydro-Man I placed a sheet of blue glitter paper. I created two clear plastic cup towers, and I topped each with a push LED aimed at the glitter paper behind Hydro-Man's arms. Above the scene is a large circular diffuser which is partially reflected in the acrylic sheet below.
I put additional light onto the glitter paper using two LED flashlights that I manually held over the scene while shooting the photo. Fortunately the lighting was effective enough that I did not need to tweak levels or adjust colors. The resulting photo is straight out of the camera.
Flickr Facts
This photo was posted to Flickr on 20 May 2013. The last time I checked, it had 24,858 views on Flickr.
The media type of this image is "photo." The original file type was "jpg." The photo's dimensions are 1024 x 681, giving it landscape orientation.
Unless otherwise noted, the image was created by me, JD Hancock.