The Fix Is In
Posted to Flickr on 19 May 2013.
Fix-It Felix joins an exclusive club whose members include legendary mechanics who inspire us to make the world a better place.
Seen here are:
Montgomery Scott
Bob the Builder
Pops Racer
Fix-It Felix
Rosie the Riveter
Handy Manny
B.A. Baracus
Setup
The setup for this photo was relatively simple.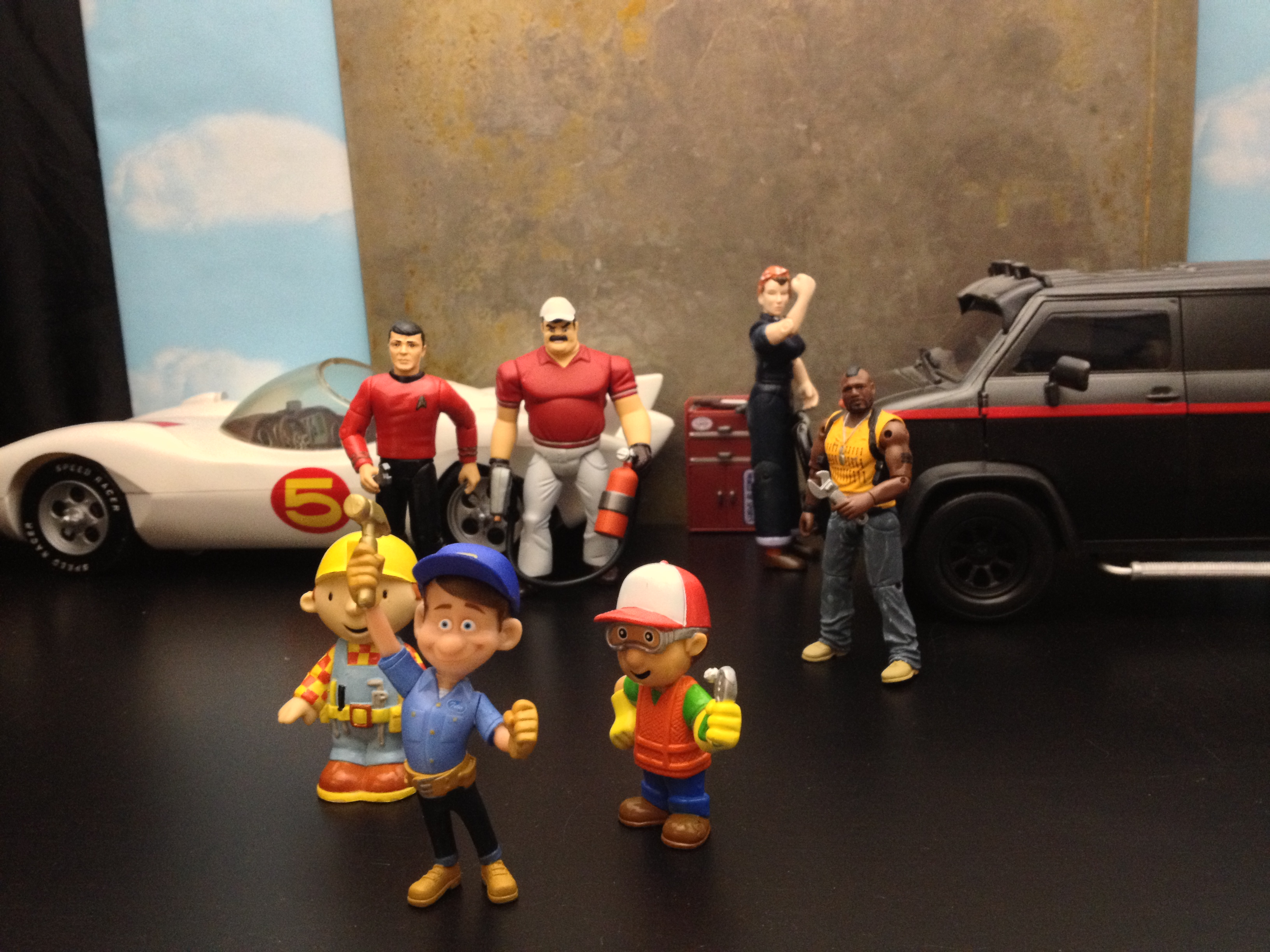 The backdrop is an old cookie sheet that I hope my wife never throws away, because it works great in the background of photos like this one. The gang are all standing on the old elevated black shelf that I typically use. Above the scene but not shown is a large circular diffuser. No special lighting was used, just the ambient light in the room.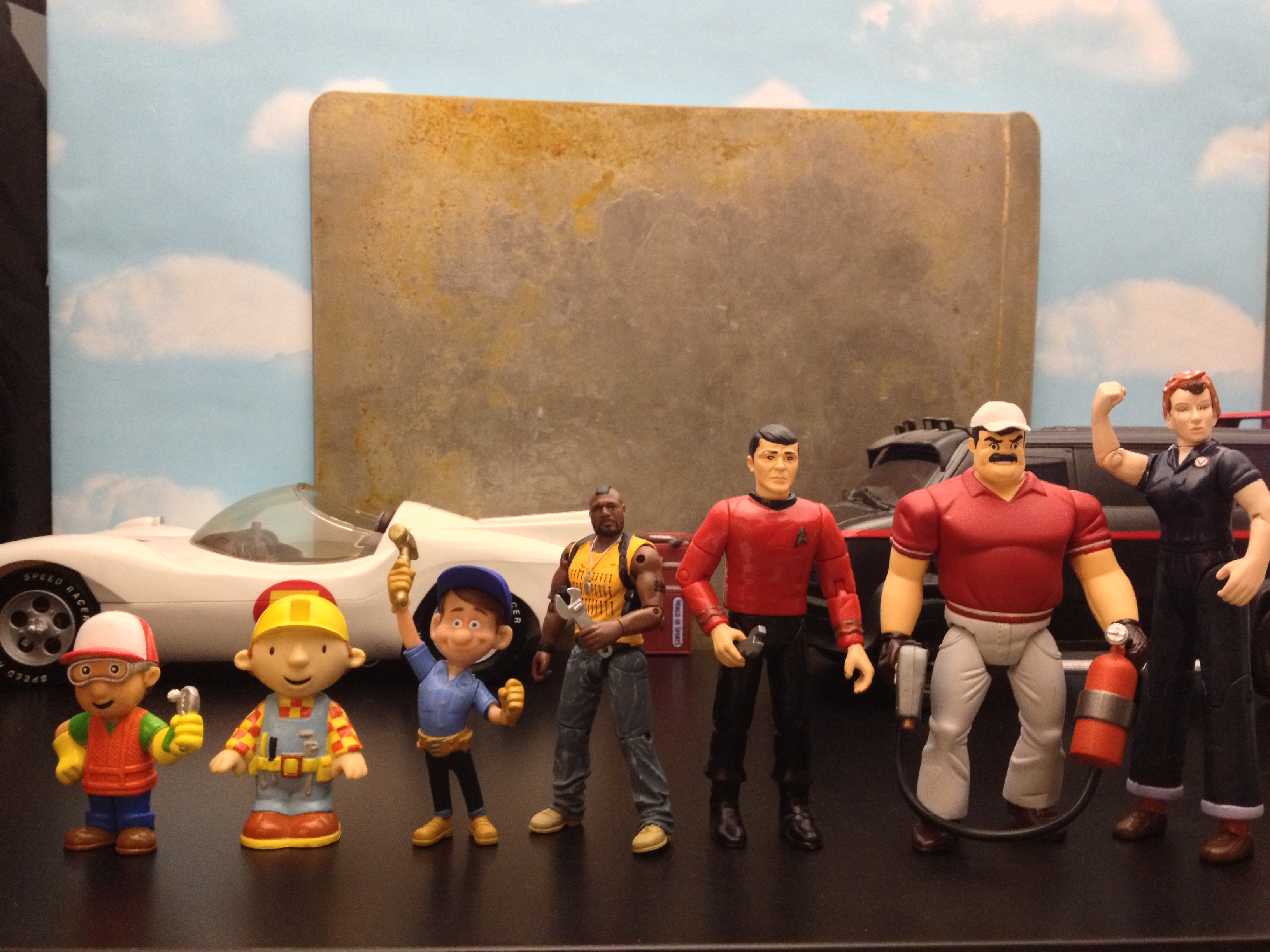 One of the challenges was arranging the figures to minimize their height differences. I did this by placing the taller figures in the back and the shorter figures in the front.
Elsewhere
This can-do repair team has also been called into action in these places:
Have you seen this photo somewhere else? Or are you using it yourself? I would love to hear from you! It's always fun to learn where my photos turn up.
Flickr Facts
This photo was posted to Flickr on 19 May 2013. The last time I checked, it had 31,917 views on Flickr.
The media type of this image is "photo." The original file type was "jpg." The photo's dimensions are 1024 x 681, giving it landscape orientation.
Unless otherwise noted, the image was created by me, JD Hancock.