"I'm a doctor, not a psychiatrist!"
Having had no luck with Lucy van Pelt, Charlie Brown searches for a new counselor … and meets Dr. Leonard McCoy.
See the complete The Doctor Is In series.
### Setup
This photo is the third in a series of "The Doctor Is In" match-ups. From a technical standpoint, my biggest worry was minimizing the light reflecting off Dr. McCoy, as the figure is very glossy. I also wanted to make sure he didn't disappear into the background with his blue shirt against a blue sky.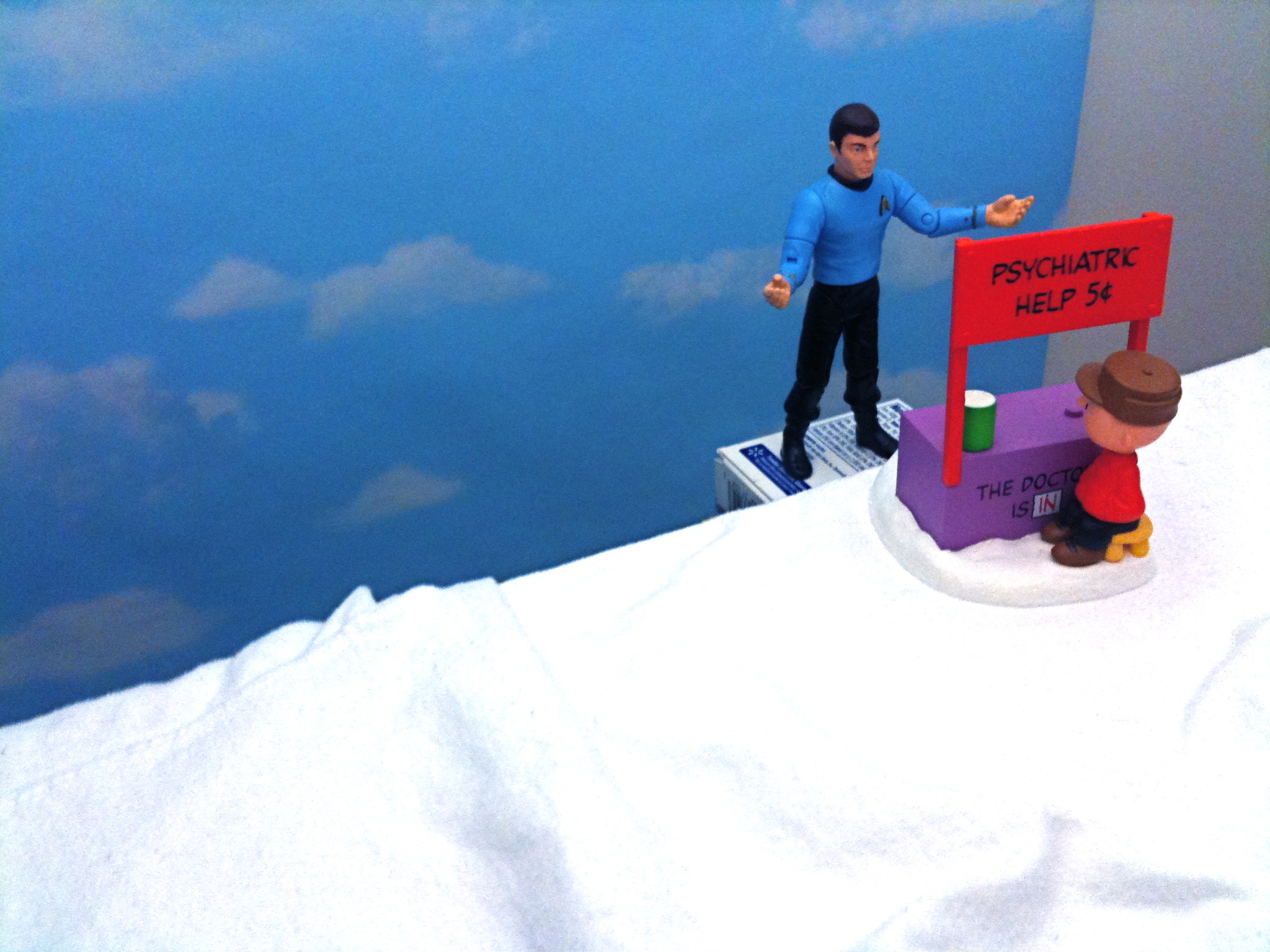 The "The Doctor Is In" stand is actually a Hallmark Peanuts Christmas ornament, with Lucy van Pelt removed, obviously. I placed the ornament on a white T-shirt that I draped over a slightly raised platform. Then I placed Dr. McCoy standing below the level of the platform to suggest that he is sitting behind the stand. Because Dr. McCoy is much taller than Charlie Brown, I also placed the doctor a couple of inches away from the stand.
The sky background is wrapping paper mounted onto foamboard.
The ambient light in the room is softened by a large circular diffuser above the scene (not shown).
Alternate
I also took an Instragram photo with the same setup.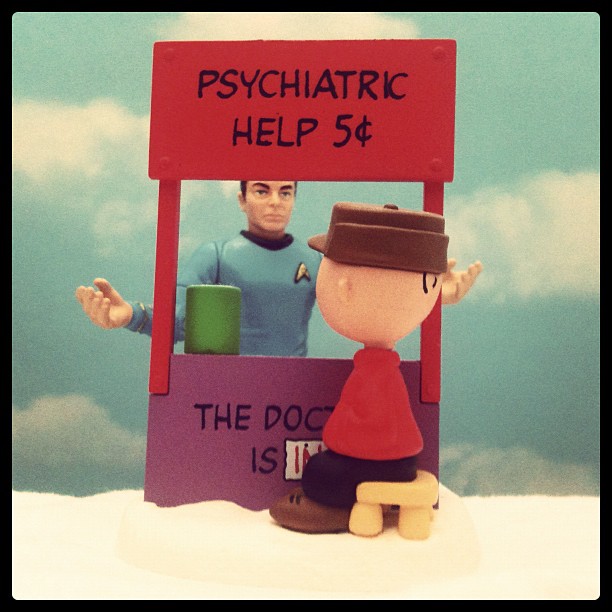 Elsewhere
Dr. McCoy has also been spotted talking to Charlie Brown in these places:
Have you seen this photo somewhere else? Or are you using it yourself? I would love to hear from you! It's always fun to learn where my photos turn up.
Flickr Facts
This photo was posted to Flickr on 09 October 2011. The last time I checked, it had 40,811 views on Flickr.
The media type of this image is "photo." The original file type was "jpg." The photo's dimensions are 1024 x 681, giving it landscape orientation.
Unless otherwise noted, the image was created by me, JD Hancock.