Fight Or Flight?
Posted to Flickr on 08 February 2014.
Falcon and Hawkman are in an aerial confrontation with Boba Fett.
This photo was actually just an experiment in putting flying characters against a cloudy sky.
My daughter deserves special thanks for giving me the idea of using a burst of light to simulate a blast from Boba Fett's jet pack.
Origin
This photo was an experiment in posing figures in flight.
Setup
The setup for this photo was quite time-consuming, mostly because the figures kept falling "out of the sky" as I tried to pose them.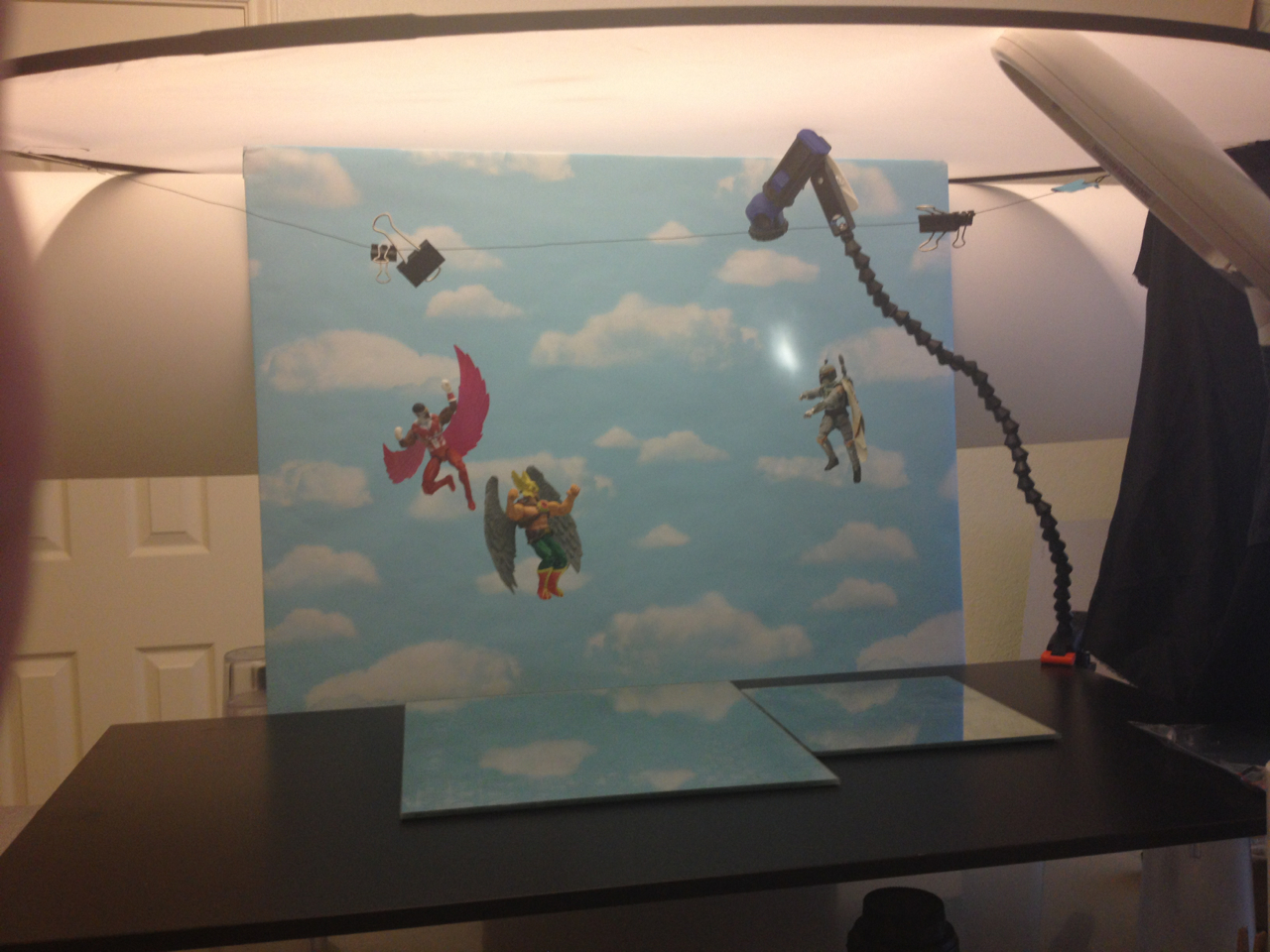 The backdrop is a large sheet of foamcore wrapped with gift wrapping paper featuring clouds on a blue sky.
Above the scene is a large circular diffuser that softens the ambient light in the room. Attached to the diffuser is a wire that stretches from one side to the other. Hanging from the wire is a single strand of invisible thread. It is this thread that each of the three figures is hung.
Below the scene are a couple of mirrors reflecting light back onto the figures.
My daughter gave me the idea of suspending a flashlight above Boba Fett shining a light on the paper behind him, suggesting a blast from his jet pack.
Alternate
Originally, Boba Fett's jet pack had no "blast" coming out of it.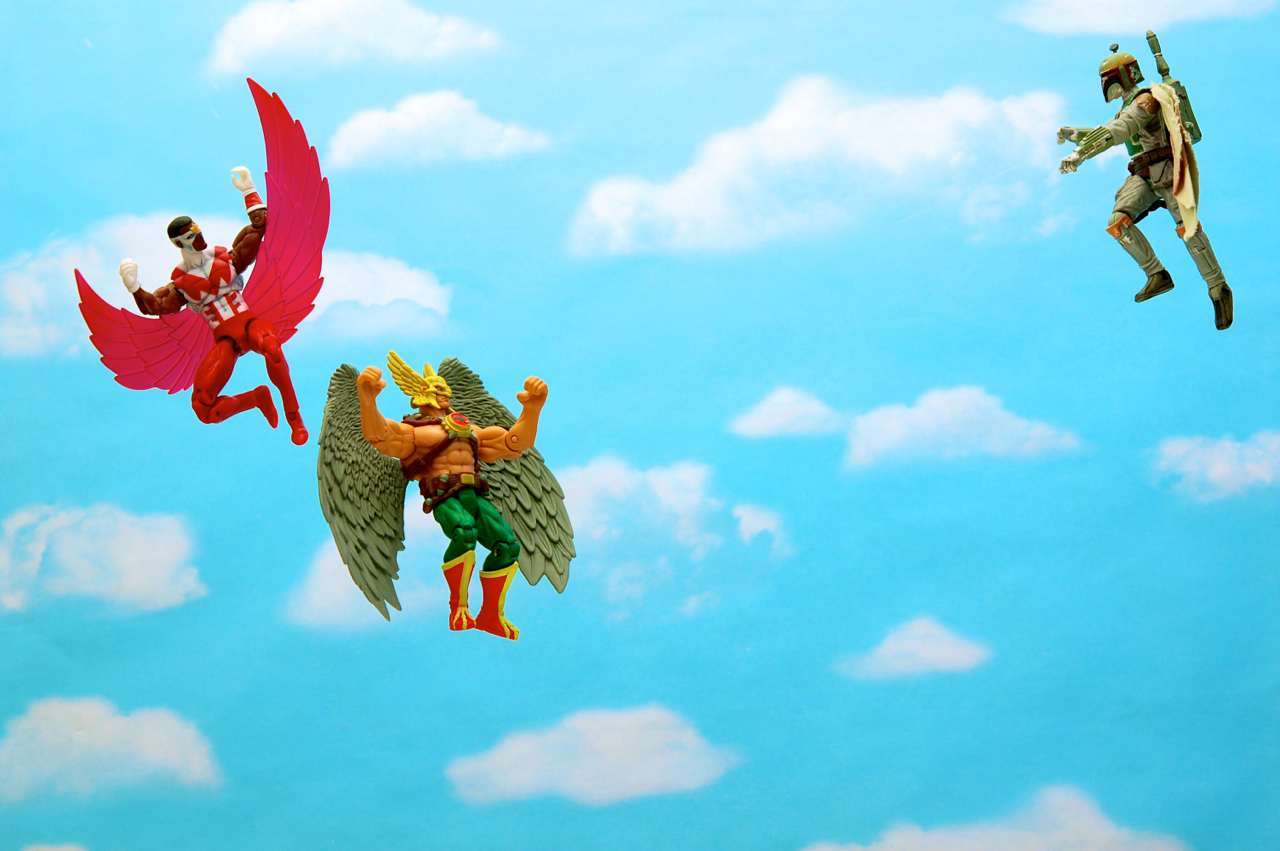 Flickr Facts
This photo was posted to Flickr on 08 February 2014. The last time I checked, it had 25,738 views on Flickr.
The media type of this image is "photo." The original file type was "jpg." The photo's dimensions are 1024 x 681, giving it landscape orientation.
Unless otherwise noted, the image was created by me, JD Hancock.