Star Trek: McCoy
Posted to Flickr on 06 January 2014.
Close-up of a Dr. McCoy action figure from the 1993 Playmates line of classic Star Trek toys.
Photo submitted to the Flickr group Macro Mondays for the "Good Health" theme.
Photo seen in Flickr Explore.
Origin
As stated in the description, this photo was inspired by Macro Mondays. It is also the third close-up of a 1993 Playmates Star Trek action figure that I've done. The previous subjects were Kirk and Spock.
Setup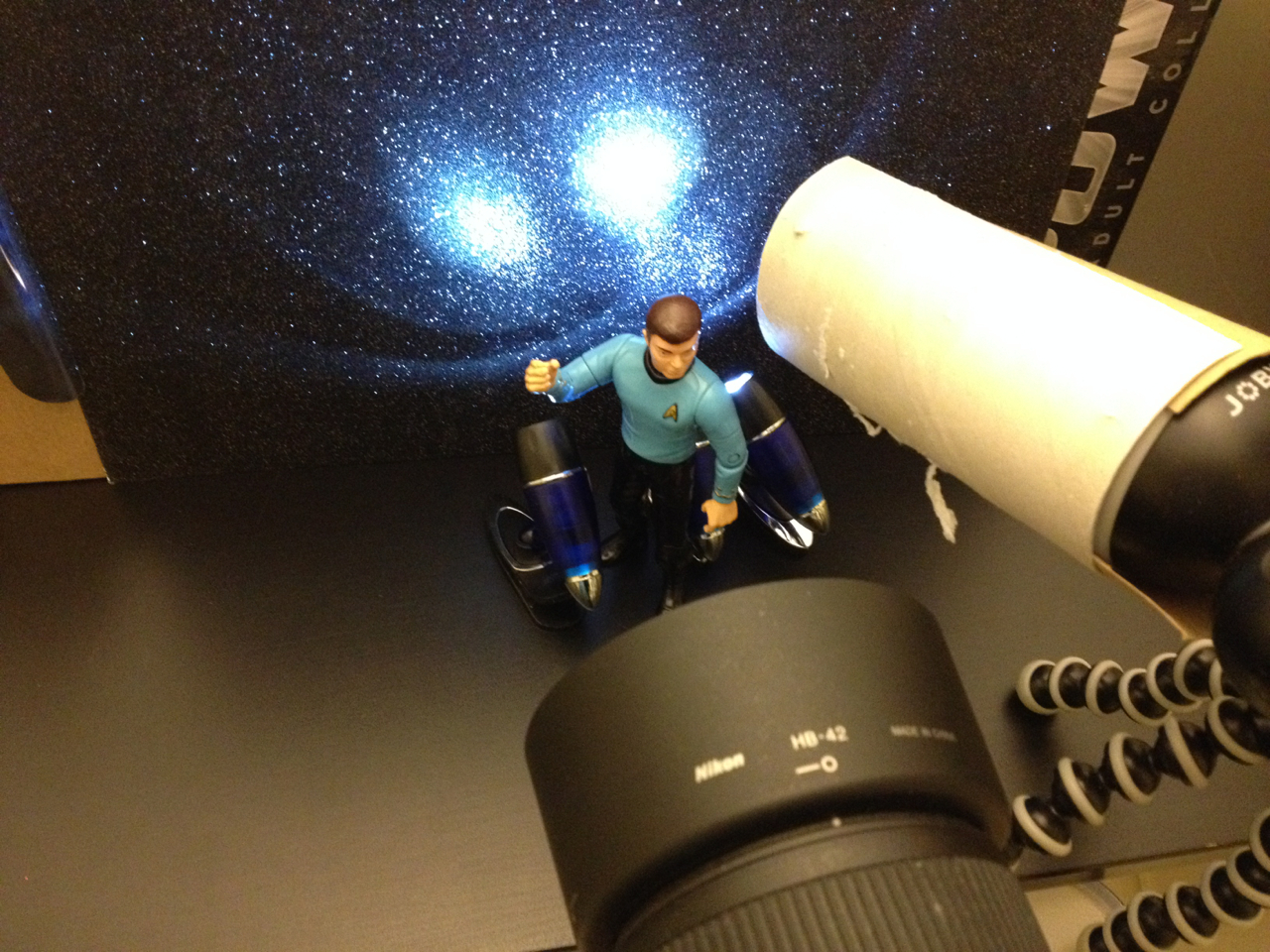 The backdrop and figures rest on an elevated black shelf that I often use for this kind of photo. McCoy stands in front of a sheet of black glitter paper. Providing the back-lighting are two clip LEDs and a GorillaTorch. Attached to the front of the GorillaTorch is a very crude cone made from two cardboard toilet paper tubes.
Above the scene (and not shown in this photo) is a large circular diffuser.
Flickr Facts
This photo was posted to Flickr on 06 January 2014. It was one of 500 images featured on Flickr Explore for that day. The last time I checked, it had 60,259 views on Flickr.
The media type of this image is "photo." The original file type was "jpg." The photo's dimensions are 1024 x 681, giving it landscape orientation.
Unless otherwise noted, the image was created by me, JD Hancock.