Fred
Posted to Flickr on 22 May 2013. Included in my
Portfolio
.
This little plant monster was a Mother's Day gift from my daughter to my wife. They named him "Fred."
Origin
I took this photo for several reasons, some of them not typical:
I like Fred as a mother-daughter project. Both my wife and my daughter are taking care of Fred, and it's neat to see them working together on something.
I recently did an analysis of my photos and came to the conclusion that I don't have enough pink photos. You might ask why I would care. Because of reasons.
Flickr recently changed their page layout to include a cover photo. I've noticed that cover photos with the subject positioned two-thirds over and vertically centered seem to look good, and that observation informed the setup of this photo.
Setup
The setup for this photo was extremely simple.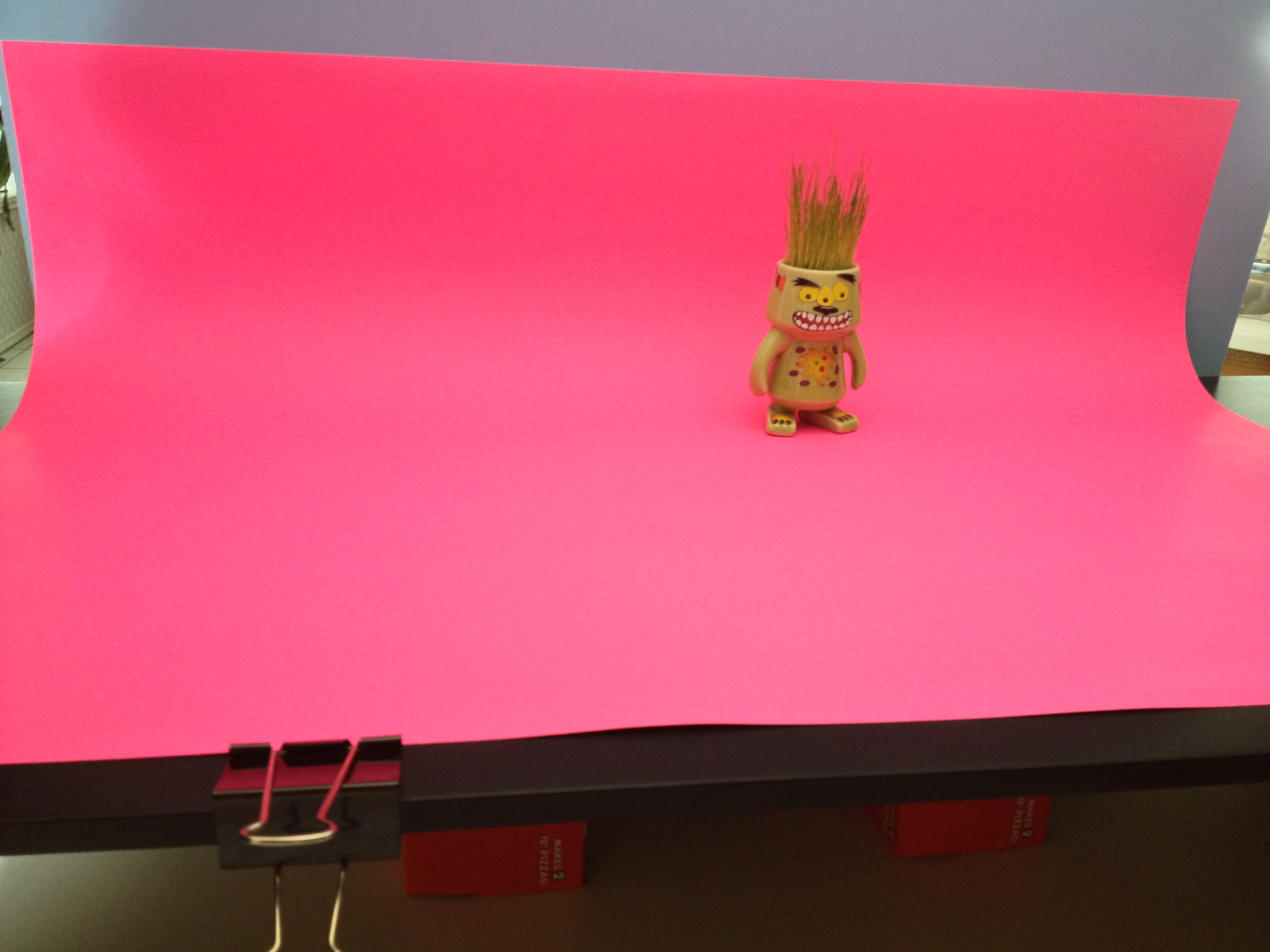 The platform is an elevated black shelf that I typically use for tabletop photos. I placed a sheet of pink poster board on the shelf with the back half curving up the rear "wall." The pink poster board is held in place with two binder clips, and Fred is standing on top of it.
Flickr Facts
This photo was posted to Flickr on 22 May 2013. The last time I checked, it had 19,327 views on Flickr.
The media type of this image is "photo." The original file type was "jpg." The photo's dimensions are 1024 x 681, giving it landscape orientation.
Unless otherwise noted, the image was created by me, JD Hancock.