The Counter-Claus Caper 2014
Posted to Flickr on 30 December 2014.
It is a well-known tradition that each year an unlikely character steps in and saves Christmas. What is not so well-known is that these "Christmas heroes" sometimes team up for an adventure. This year they include:
John McClane (Die Hard)
The Grinch (How the Grinch Stole Christmas)
Jack Skellington (The Nightmare Before Christmas)
Boba Fett (Star Wars Holiday Special)
Scrooge McDuck (Mickey's Christmas Carol)
Origin
At some point I realized that no one ever made a John McClane action figure, so I decided to make one. I took the head of a Joe Colton GI Joe figure and stuck it onto the head of a Login X-Men Origins Wolverine body.
Die Hard is one of the best action movies ever made, and many people say it's their favorite Christmas movie, so I thought it would be fun to assemble a team of unlikely Christmas heroes. This photo is the result.
Setup
The setup for this photo was extremely simple. The figures are standing on a piece of white felt that is draped over the elevated black shelf that I often use as a base. The background is a sheet of black poster board.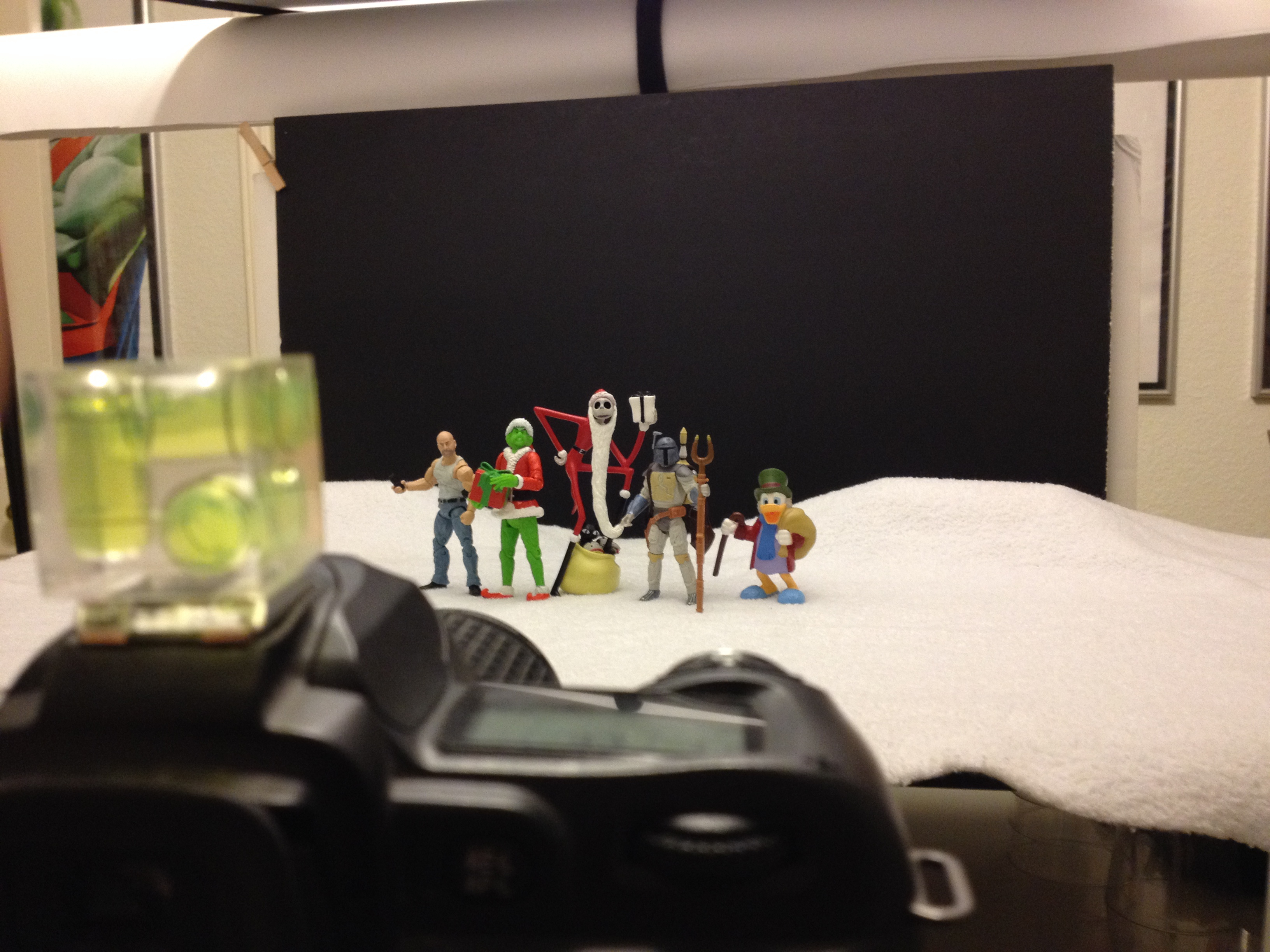 Above the scene (but not visible) is a large circular diffuser, softening the ambient light in the room.
Alternate
I initially envisioned a snowy white scene, but I realized two things:
The figures look better on a black background.
Christmas is usually saved at night.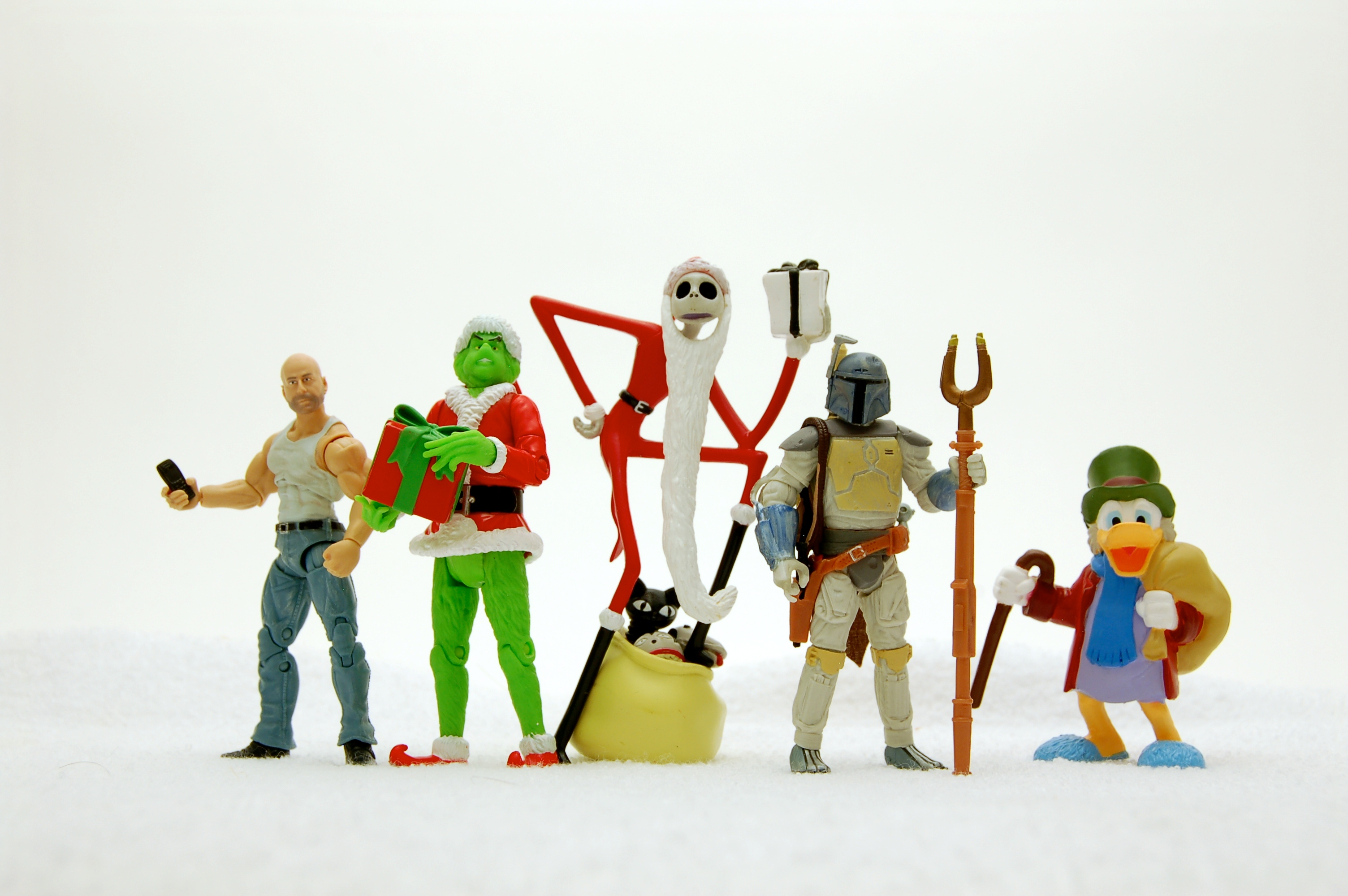 Elsewhere
This crackin' Christmas crew has also been seen here:
Have you seen this photo somewhere else? Or are you using it yourself? I would love to hear from you! It's always fun to learn where my photos turn up.
Flickr Facts
This photo was posted to Flickr on 30 December 2014. The last time I checked, it had 24,371 views on Flickr.
The media type of this image is "photo." The original file type was "jpg." The photo's dimensions are 1024 x 681, giving it landscape orientation.
Unless otherwise noted, the image was created by me, JD Hancock.