Spiked!
Posted to Flickr on 22 September 2013.
Say hello to Spike (aka "Butch" and "Killer") from the Tom & Jerry cartoon series.
This photo was taken at the request of my good buddy Cognimetrixx.
Origin
A couple of months ago my friend Cognimetrixx asked if I had any Tom & Jerry figures. I did not, so of course I immediately set out to acquire some. Cognimetrixx really wanted a photo of the bulldog Spike.
Setup
The setup for this photo was very, very simple.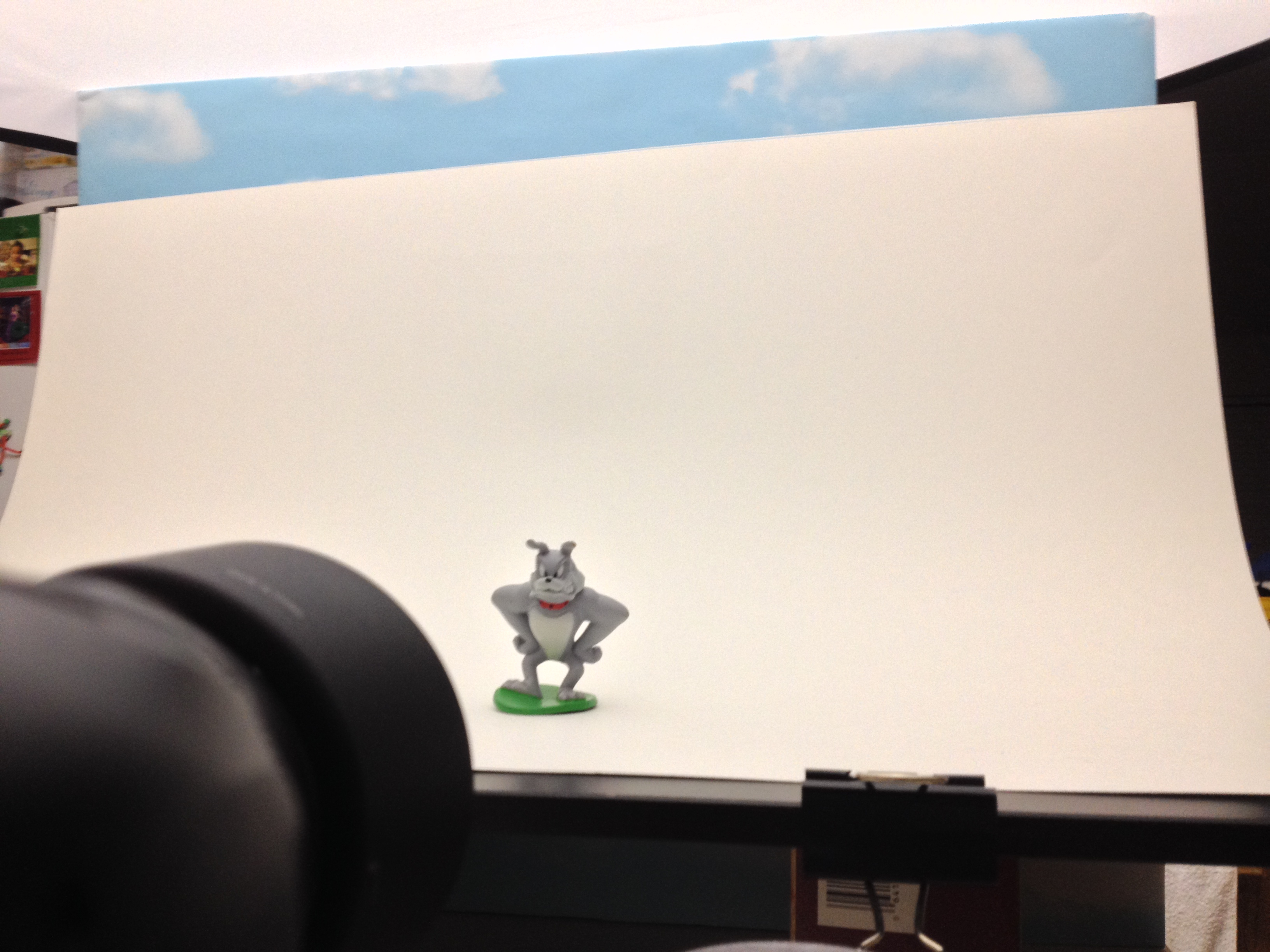 The backdrop is the matte side of a curved sheet of white posterboard. It is held in place by a couple of binder clips and rests on an elevated black shelf that I often use as the base for my photos.
Above the scene is a large circular diffuser that softens the ambient light in the room. No other special lighting was needed.
Elsewhere
Spike has also been spotted off his leash in these places:
Have you seen this photo somewhere else? Or are you using it yourself? I would love to hear from you! It's always fun to learn where my photos turn up.
Flickr Facts
This photo was posted to Flickr on 22 September 2013. The last time I checked, it had 23,739 views on Flickr.
The media type of this image is "photo." The original file type was "jpg." The photo's dimensions are 1024 x 681, giving it landscape orientation.
Unless otherwise noted, the image was created by me, JD Hancock.