Monsters, Egg
Posted to Flickr on 01 April 2013.
Mike and Sulley were my contributions to the family's Easter festivities this year.
Setup
I love simple setups, and this is one of those.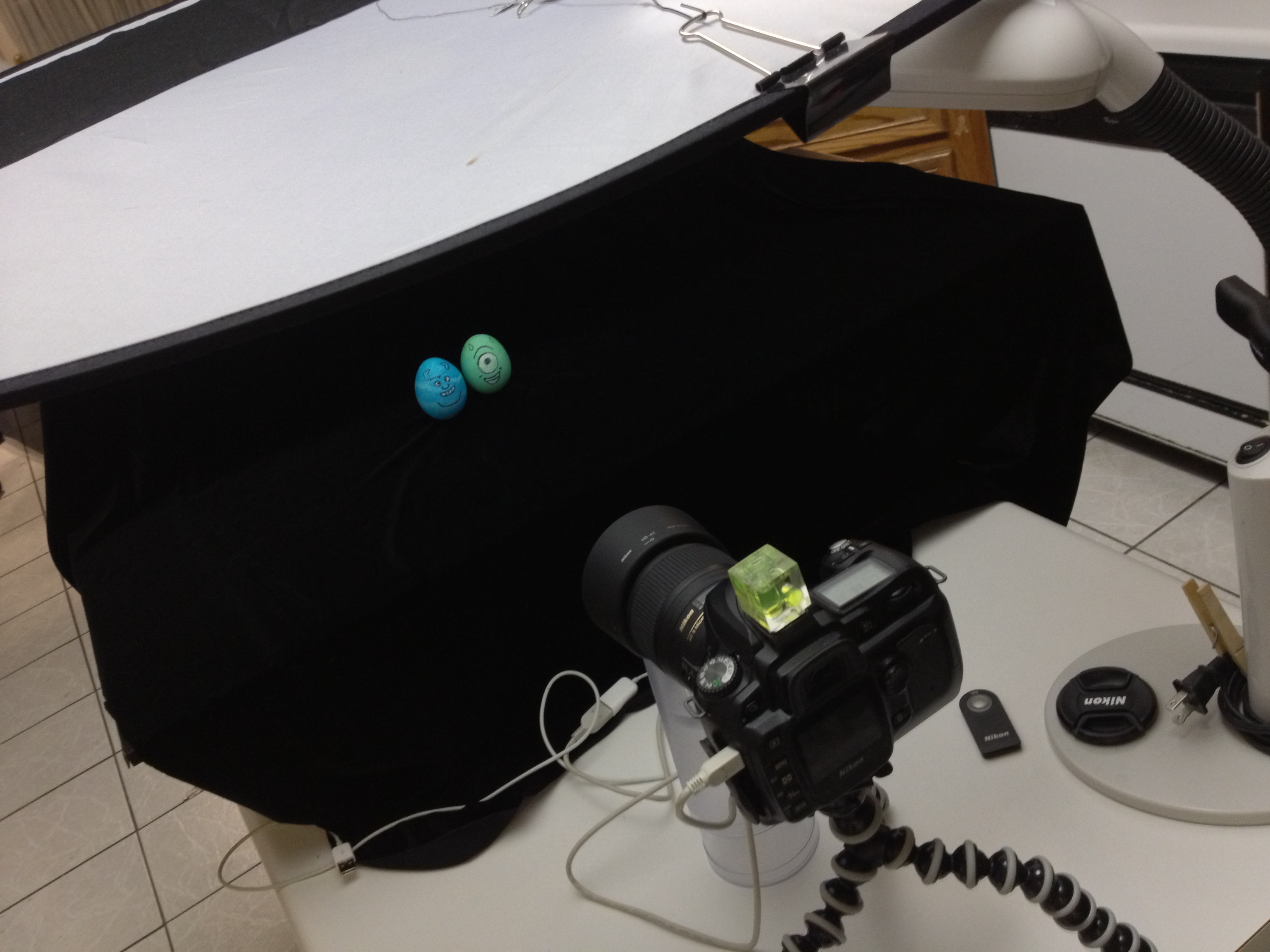 The backdrop is some black fabric hanging down and then draped over a black shelf that I often use as the base of my setups. I then placed two of my rings under the fabric, and finally I balanced the eggs on the rings.
Above the scene is a large circular diffuser (not shown) that I almost always use when shooting photos like this.
Flickr Facts
This photo was posted to Flickr on 01 April 2013. The last time I checked, it had 26,433 views on Flickr.
The media type of this image is "photo." The original file type was "jpg." The photo's dimensions are 1024 x 681, giving it landscape orientation.
Unless otherwise noted, the image was created by me, JD Hancock.